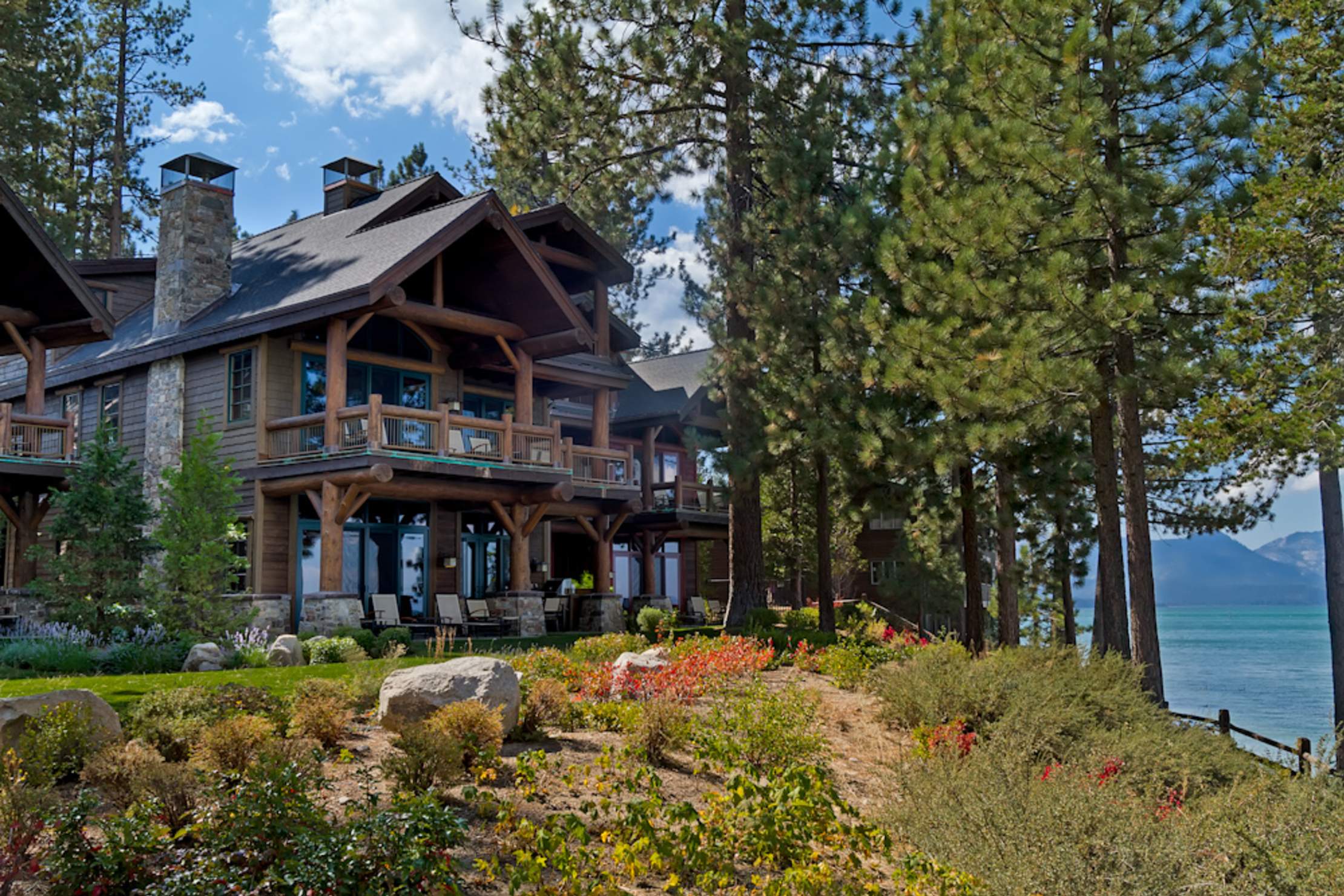 Opportunities at InvitedHome
Who Doesn't Love A Vacation?
Who doesn't love a vacation? At InvitedHome, we take it one step further. Because we love vacation...homes. In fact, we believe finding the right one to share with your family and friends is essential to the soul. And a rewarding, fulfilling career should be no different. If you're a crafty communicator with a sense of urgency who's obsessed with marketing, and you're looking for an exciting opportunity to help build something special – well – welcome home.
Who We Are
At InvitedHome, the foundation of our success is doing what we say we're going to do. Our Why, What, and How allow us to act autonomously and passionately in meeting this standard.
Our Why
To elevate and enrich the people and communities we serve.
Our What
To create a profitable, sustainable company.
Our How
Treat Everybody to Their Ideal Experience
Practice Genuine Care
Act with Trust
Distill Lasting Solutions
How We Can Help You
Allow us to be upfront: InvitedHome is a modest, humble team, and as such, everyone wears many hats. There's no such thing as 'that's not my job' here, and everyone pitches in to get the job done and done well - whatever it takes - and we like it this way. If you thrive in that type of environment, we invite you to discover the joy of a career with InvitedHome. Perks include:
Competitive compensation with a performance-based incentive structure. Generous vacation policy. Medical, vision, dental, disability and life insurance. 401 (k) available to year-round teammates. Discounted stays at any of our properties in our ever-growing portfolio.
Opportunities at InvitedHome
Give Your Concierge Skills a New Home - at InvitedHome in Telluride!
Who You Are:
You have at least two years of experience in hospitality operations or customer service with an organization known for top-notch guest satisfaction. You're personable and you'll always go that extra mile to make sure the job gets done and ensure the guest is happy. You are flexible and available to work on the weekends and some holidays. In fact, you might actually prefer to have weekdays off! You're detail-oriented, obsessed with to-do lists and checklists, and have a proven track record of completing projects at the maximum level with minimal oversight. Building trust and maintaining relationships is as easy for you as breathing air, and as such people are eager to rally behind you no matter what's at stake.
How You Can Help:
As an InvitedHome Conceirge Specialist in Telluride, CO, you'll contribute to the overall InvitedHome experience by delighting our guests and homeowners alike. You'll help ensure all our homes are up to snuff from start to finish, top to bottom throughout a guest's stay or a homeowner's partnership with us. Overall, you'll be a critical cog in the gears of our success, so get ready to fire all your cylinders and dig deep into your hefty bag of tricks, because we'll be counting on you to achieve a vast and varied set of tasks.
How Else?
Your day-to-day tasks will include:
Conducting pre-arrival and post-departure home inspections to make sure our standards and the guests' expectations are met. Acting as the point of reference for guests who need assistance or information Understanding customer's needs and provide them with personalized solutions
Please submit resumes with cover letters to Maite Daguerre maite@invitedhome.com and Human Resources Erin Droneburg eld@invitedhome.com
Give Your Property Management Skills a New Home - at InvitedHome in Telluride!
How You Can Help:
Our Maintenance Techs are accountable for ensuring all our homes are kept in great condition. Of course, this is no small task. But that's okay. You're a natural troubleshooter. From common household problems to bigger maintenance issues that always tend to arise, you can find a way for the work to completed as quickly and satisfactory as possible. We're looking for a go-getter. Someone who can work with minimum supervision to perform basic maintenance duties and tasks while always upholding our extremely high standards of quality and cleanliness. Basically, the overall maintenance of our homes is your responsibility.
Job Duties:
General inspection and maintenance
Light electrical including replacing light fixtures, ceiling fans, replacing switches and outlets, installing garage door openers, and similar
Light plumbing work including repairing leaking faucets, installing new faucets, fixing leaking drains, installing toilets
Drywall repair/ replacement
Routine hot tub and pool maintenance
Seasonal preventative maintenance on all aspects of each residence
General millwork skillsPainting/ staining and detailing
Repairing/replacing fences and gates
Seasonal cleanup, including gutter clean out, leaf pickup and siding/deck washing, power washing
Snow removal
General appliance/entertainment system knowledge and familiarity
Landscaping including trimming, pruning, weed kill & removal and planting
Tile and grout work including caulking
Perform errands and special projects as requested by supervisor
Observe established policies and procedures
Effective and efficient work habitsClear reporting and communication with staff as needed
Displays a professional demeanor and appearance at all times
Ensures the safety, confidentiality and security of all properties
Skills & Experience:
Problem solving is at your core
3+ years handyman experience
Great organizational skills and high level of attention to detail
Fantastic people skills – ability to empathize and console anxious customers
Insatiable hunger to provide a fantastic experience for our travelers and homeowners
Experience working in vacation rental or hotel industry ideal
Please submit resumes with cover letters to Maite Daguerre maite@invitedhome.com and Human Resources Erin Droneburg eld@invitedhome.com
Give Your Sales & Vacation Planning Talents a New Home. At InvitedHome in Telluride.
Who You Are:
You're inspired. You're organized. You're personable – especially on the phone. And you'll always go that extra mile to make sure the job gets done and the customer is happy. You have an uncanny ability to uncover a customer's needs by asking the right questions and truly listening to the answers. Your colleagues are amazed at your attention to detail and the thoroughness with which you follow up and follow through on your commitments. You're genuine in your approach, and you can diffuse a difficult situation by reassuring customers that you've got everything handled. And as such, people trust you. That's what makes you an amazing salesperson. If you've got all that covered, our in-depth training program will give you everything else you need to succeed.
How You Can Help:
InvitedHome Reservation Specialists guide our guests to find the perfect home and they help plan the details of their dream vacation in amazing destinations like Colorado, Tahoe and Park City. Whether they're responding to guest inquiries via email or helping a guest plan their vacation over the phone, InvitedHome Vacation Consultants play a pivotal role in driving revenue and providing our guests with a fantastic experience. And as our direct line to the customer, you'll constantly help us improve IH's operations and services each and every day.
How Else?
Here are just a few ways:
Using your sales skills to discover our guests' needs to find the perfect home for their group
Understanding your personal and team goals and doing whatever it takes to achieve them
Unleashing your keen eye for detail to ensure the fine points are looked after - a crucial part of creating amazing experiences
Adding your positive energy to our group and contributing to a fun, team-oriented environment
Putting on your best customer-service hat when things don't go according to plan, and using your creativity to solve a guest's problem
Sharing the responsibility of supporting our guests when they need it most - which means you have some availability on nights, weekends, and holidays
Skills & Experience
Insatiable hunger to provide a fantastic experience to our guests
2+ years of consultative sales experience
Experience working in vacation rental or hotel industry is ideal
Please submit resumes with cover letters to Maite Daguerre maite@invitedhome.com and Human Resources Erin Droneburg eld@invitedhome.com