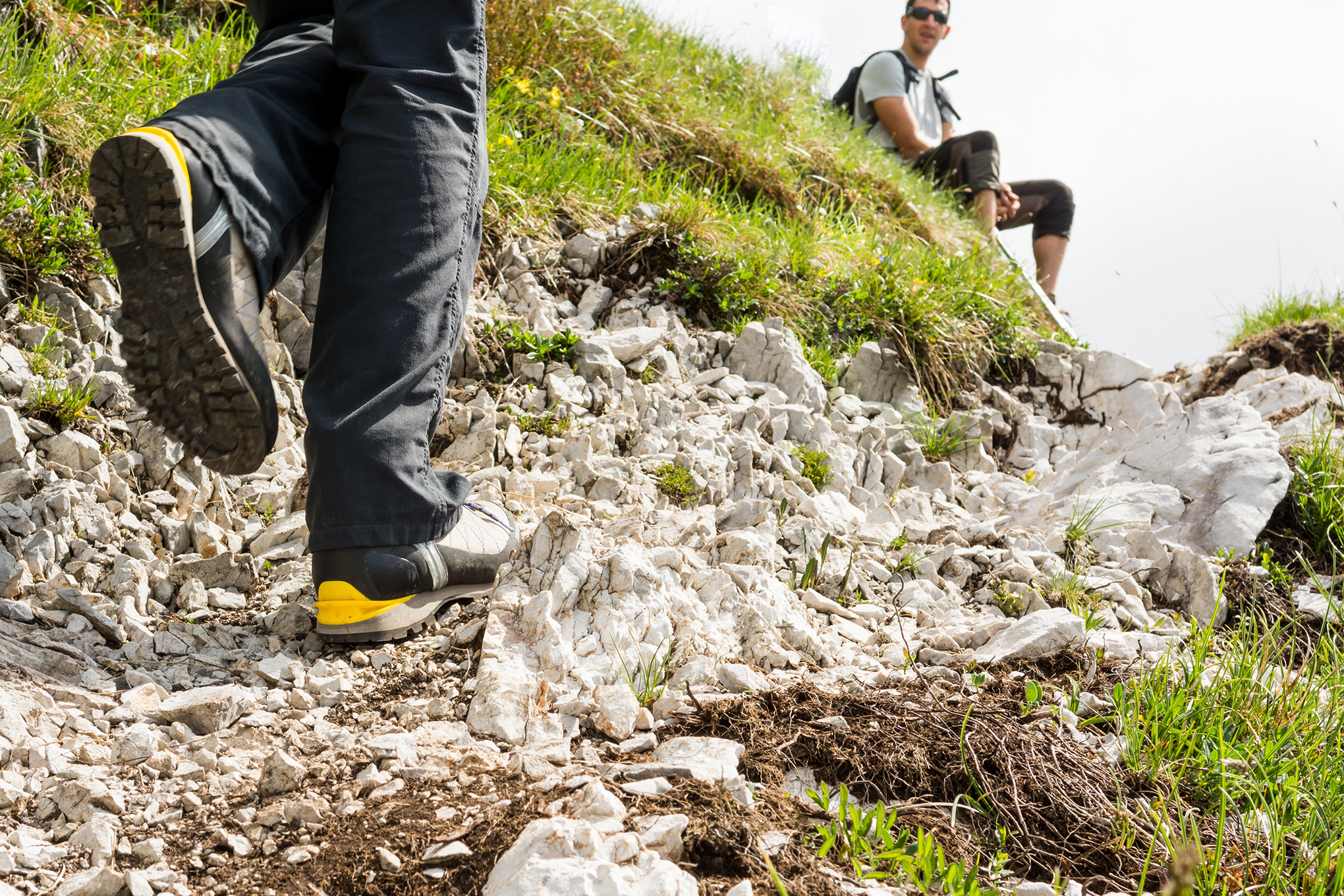 The Top Hikes in Breckenridge
Wildflowers and Waterfalls
Hiking in Breck is an Experience
These Trails ~ Elevate It
From the gentle, paved paths along the Blue River to the soaring summits of the highest mountains in the area, there's a trail for every level when hiking in Breckenridge. And if degree of difficulty isn't issue for your group, you never know what you might find in these hills. Because when you travel down any one of these Breckenridge hiking trails, you can expect the unexpected at virtually every turn.
Before You Go
What To Do ~ To Be Safe and Comfortable
Nature is full of surprises when hiking in Breckenridge. And that of course includes the weather. No matter what season you're hiking in Breck, you'll need to prepare accordingly. Think layers, sunscreen, and plenty of snacks and water to keep your energy levels high and your risk of dehydration low. If you're headed to the Breckenridge hiking trails in the summertime, we recommend you plan an early start, as thunderstorms are common in the afternoon. A good pair of socks and hiking shoes never hurts either. And if surprises aren't your thing, you can always visit the welcome center to get some help planning your journey ahead.
Easy Trails
Leisurely Paced ~ And Easily Accessible
Hoosier Pass
A Comfortable ~ Three Mile Loop
This three mile loop is great for all ages, and is the easiest way to get great views of the mountain landscape…without having to trek all the way above the tree line to see it.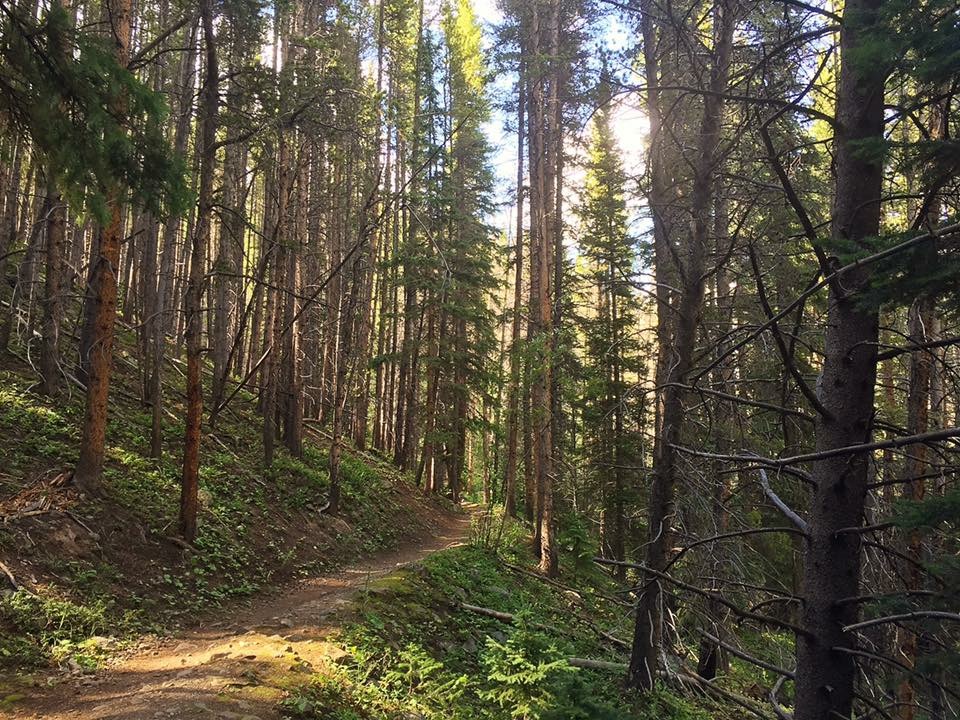 Peaks Trail
Free Gondola

~ To The Top
It's all downhill from here. And we mean that in a good way. Simply stroll to the base of the free gondola, then ride it to the top. The hike takes approximately three to five hours, but for the most part, it's just a leisurely descent. This is a beautiful hike that truly gets you out there amongst the trees. We always tend to recommend mornings, when it's less congested and generally a more serene jaunt.
Sapphire Point Trail
Extend Your Journey ~ By Foot or Pedal
A short yet very scenic trail that is suitable for all ages, this beautiful hike is located at the top of Swan Mountain Road. It's a gentle loop less than a mile long offering views over Lake Dillon, Breckenridge, the Frisco-Vail Pass and Wildernest-Silverthorne. A favorite with bikers as well, if you prefer a longer experience, it offers many access points in which you can extend your journey (by foot or by pedal).
Moderate Trails
More Challenging ~ A Good Workout
Mohawk Lakes
Once Inhabited ~ By Gold Prospectors of Yore
Home to Breck's largest waterfall, Continental Falls, this can't-miss spot is great for other reasons too. Here, you'll experience a little bit of history as well. From rugged abandoned cabins, rusty mine carts, and piece of old trolleys, this is the area that was once inhabited by the gold prospectors of yore.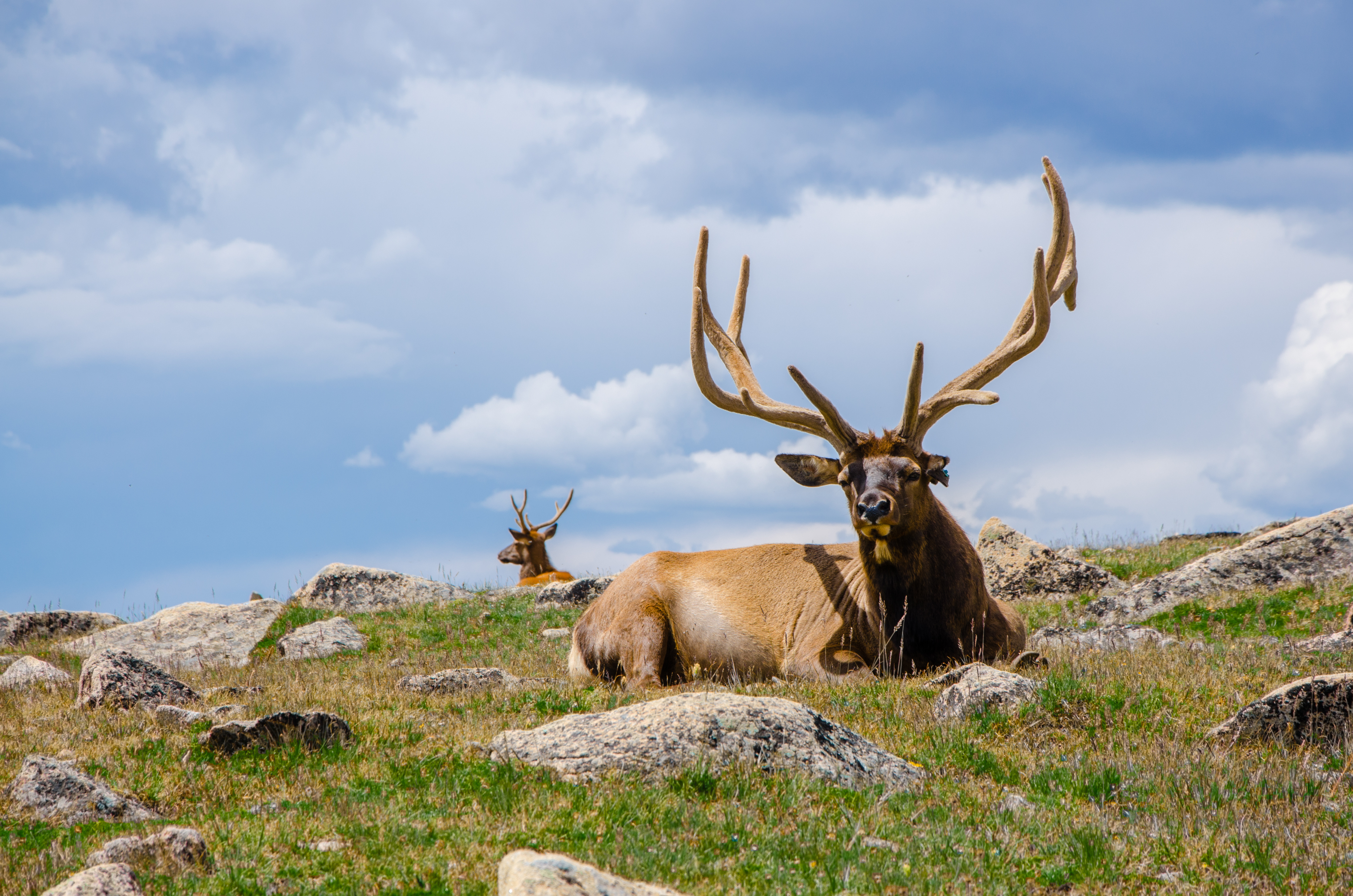 Cucumber Gulch Wildlife Preserve
Beavers and Elk ~ And 47 Species of Birds
Leave Fido at home for this one, because while most of the Breckenridge hiking trails are pet friendly, preserving nature and its inhabitants is the first priority in this area. And maybe you'll bear witness to exactly why. Beavers, elk, an endangered toad, and 47 different species of birds hang out here. See how many you can spot.
McCullough Gulch
Another Great Place ~ To Catch A Waterfall Or Two
Another great place to catch a waterfall or two (or three or four), the two main trails are just a little over a mile long. But miles from the ordinary. If you're a fan of pristine white water, bubbling its way down the mountain's streams and brooks, you'll want to visit this area first.
Difficult Trails
For The ~ Hiking Enthusiast
Wheeler National Recreational Trail
11 Miles Long

~ 11,000 Feet High
Spanning nearly 11 miles and beginning at about 11,000 feet, here you'll get the high-alpine experience at all sorts of altitudes. A favorite spot for runners looking for a challenge and arborists looking for wide range of forest life, be sure to take deep breaths because you're in for some breathtaking views.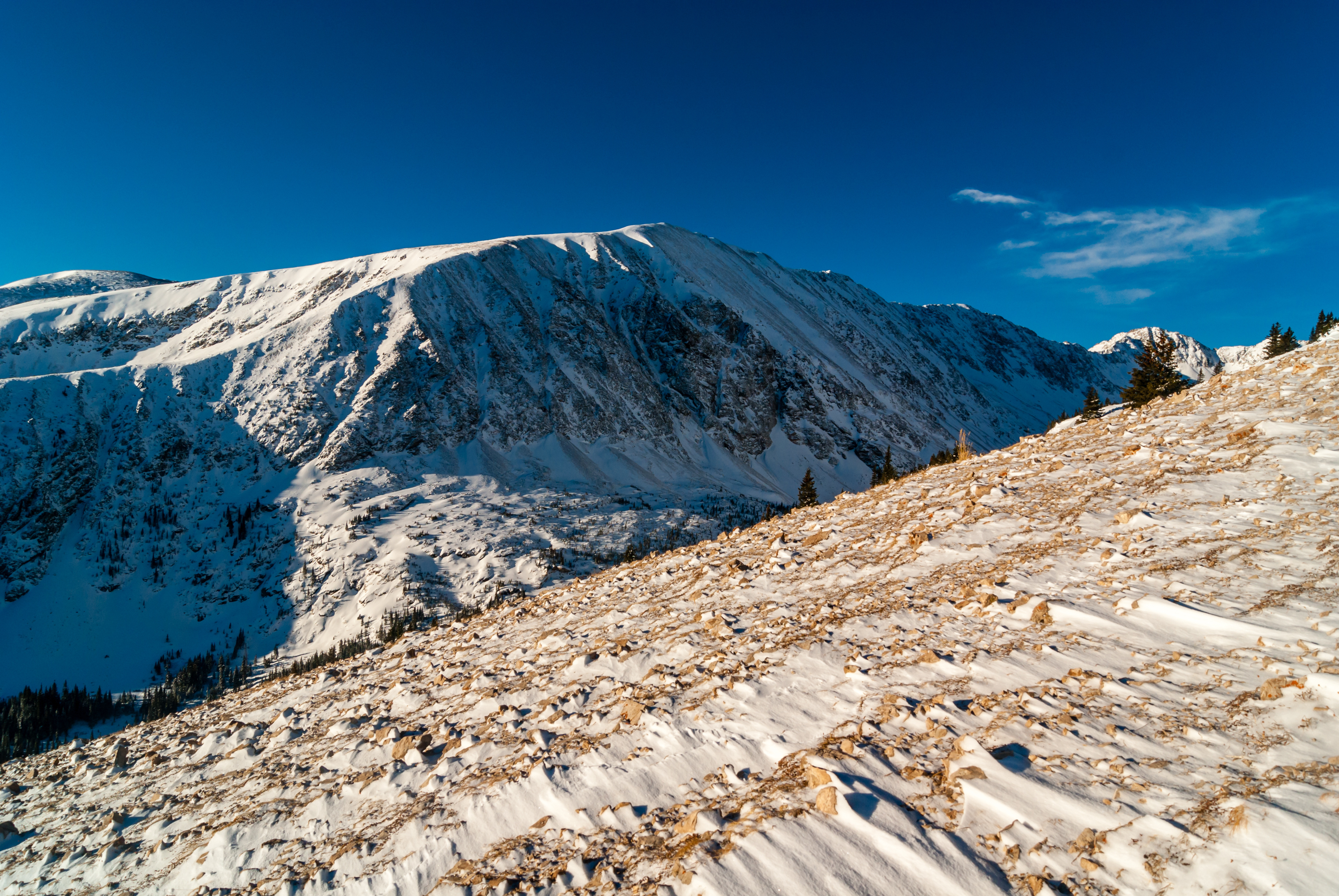 Quandary Peak
Reach The Summit ~ Of Your Hiking Adventure
Here's where you reach the summit of your hiking adventure. And we mean that quite literally. Quandary is the highest peak of the Tenmile Range, it is a relatively easy hike by 14er standards. But the panoramic views from its apex are quite difficult to believe.
And That's Just the Beginning
There Are Many More ~ Trails To Explore
These are just some of our favorite Breckenridge hiking trails. There are literally miles upon miles of trails you can explore. And no matter which hike you choose, always bring your smile. We have a feeling you'll be needing it both early and often.
Loading...