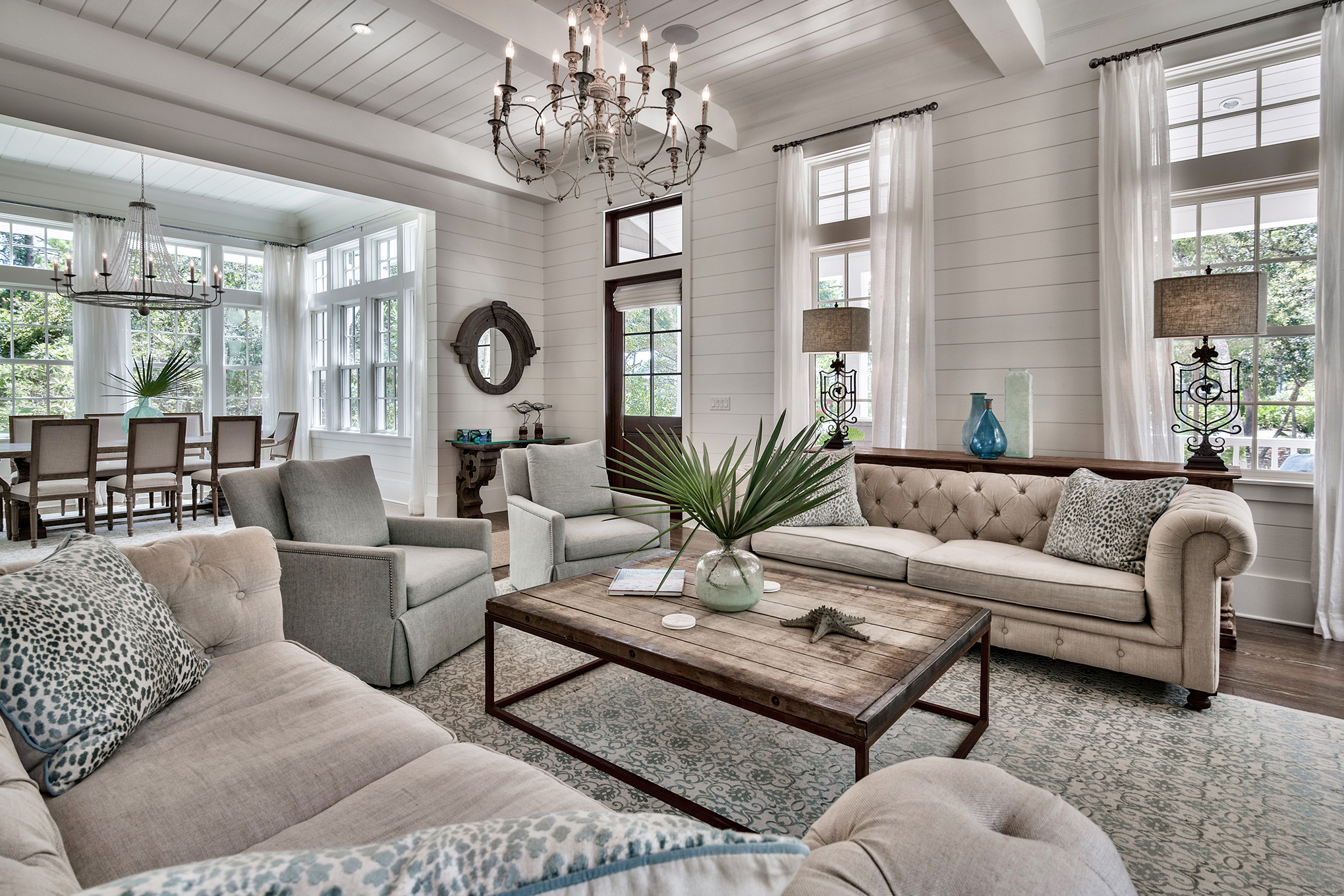 How Much do Vacation Rentals Make?
Updated
4/30/2019 | Christopher D. Davis
Welcome to the world of vacation rental pricing
Hundreds of thousands of Americans have already learned how to make money on their vacation rental properties, whether through a vacation rental property manager or on their own, and last year was no exception. In a 2018 survey conducted by the National Association of Realtors®, 30 percent of vacation property owners and 32 percent of investment property owners said they planned to use their homes as short-term rentals -- 20 percent and 33 percent higher, respectively, than the number of people who said the same in 2017. Fast forward to 2019, and all this has led to much higher interest in our luxury vacation rental management services, and in our conversations with first-time vacation rental owners, we tend to hear the same question:

How much rental money can my vacation home really make?

In truth, there are dozens of variables that will determine how much you can make with your vacation rental. The key to maximizing vacation rental income is to understand all these variables, capitalize on those that are most advantageous to you, and mitigate the risks of those that could limit your vacation rental potential. Here are a few of the most common variables:

Destination/ Seasonality
Local events
Regulatory considerations
Local taxes
Vacation rental competition
Amenities you offer
Location, location, location, and location
Wear and tear, plus cost of maintenance
Personal usage
Self-managing vs. hiring property manager
Here, we'll go into detail on each of these variables to help you determine how much rental revenue you could generate with your second home.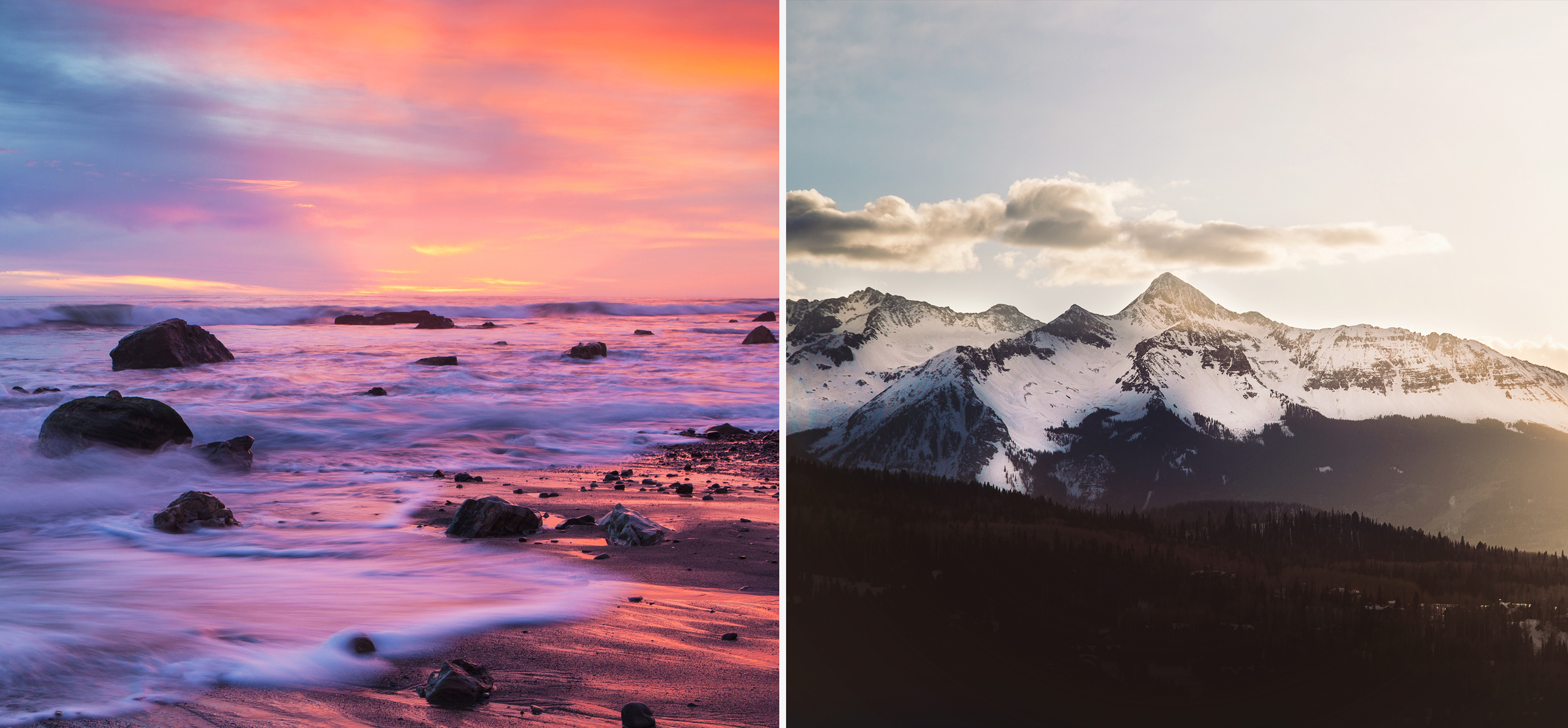 Destination/Seasonality
It's important to understand that your vacation rental earning potential directly correlates with the tourism appeal of your destination, and is at the whim of seasonal demand trends in the area. Below are a few of the best destinations for vacation rentals, based on appeal and seasonality.

Ski destinations
While large ski resorts are doing more than ever to bring in shoulder season crowds, the reality of a ski vacation home is that the bulk of your revenue will be based on seasonal occupancy, which we cover more in-depth in our VRBO Vail guide, here. Your home will need to be ready for a rush of guests between November and April with a particular focus on holidays. We've found that in our portfolio, ski homeowners have made a large portion of their annual revenue - up to $100,000 in our Lake Tahoe homes - in just a few months. This is a great example of balancing nightly rates with occupancy to ensure high revenue while limiting wear and tear. For more tips on how to generate more rental income, here are 18 ways to increase vacation rental bookings and profits.

How you market your home will also affect the destination's seasonal appeal. If you write your listing strictly with a ski audience in mind, you're certainly limiting yourself to single-season occupancy. If your listing is dynamic, well researched, and updated often, you'll see more opportunities to increase your rental revenue.

Beach destinations
What you can make from your beach vacation rental often has to do with how quickly you can turn your home around between guests. For example, in some communities along the popular stretch of highway in Florida known as 30A, you'll only find weekly minimum rentals, typically from Saturday to Saturday. This means if you're going to maximize your revenue, you'll need to have the proper cleaning and turning operations in place in a very limited time frame.

If your vacation home is in an area where weekly rentals are either commonplace or required, it's absolutely an opportunity for more predictable, higher revenues--if you're running a tight turn operation. We've seen that by mastering this tight turnaround, Florida homes can make up to $125,000 per year.

Year-round tropical destinations
Ideally, your vacation rental will have year-round appeal. In a place like Hawaii, where there is virtually year-round demand and the market is saturated with vacation rentals, occupancy isn't as much a concern, so you'll need to find other ways to drive your profits up.

In this market, focus on ensuring your listing stands out from the thousands of others with the best photos and most enticing descriptions, and offer unparalleled guest services. In a place with year-round appeal, this is a must for bringing in high earnings.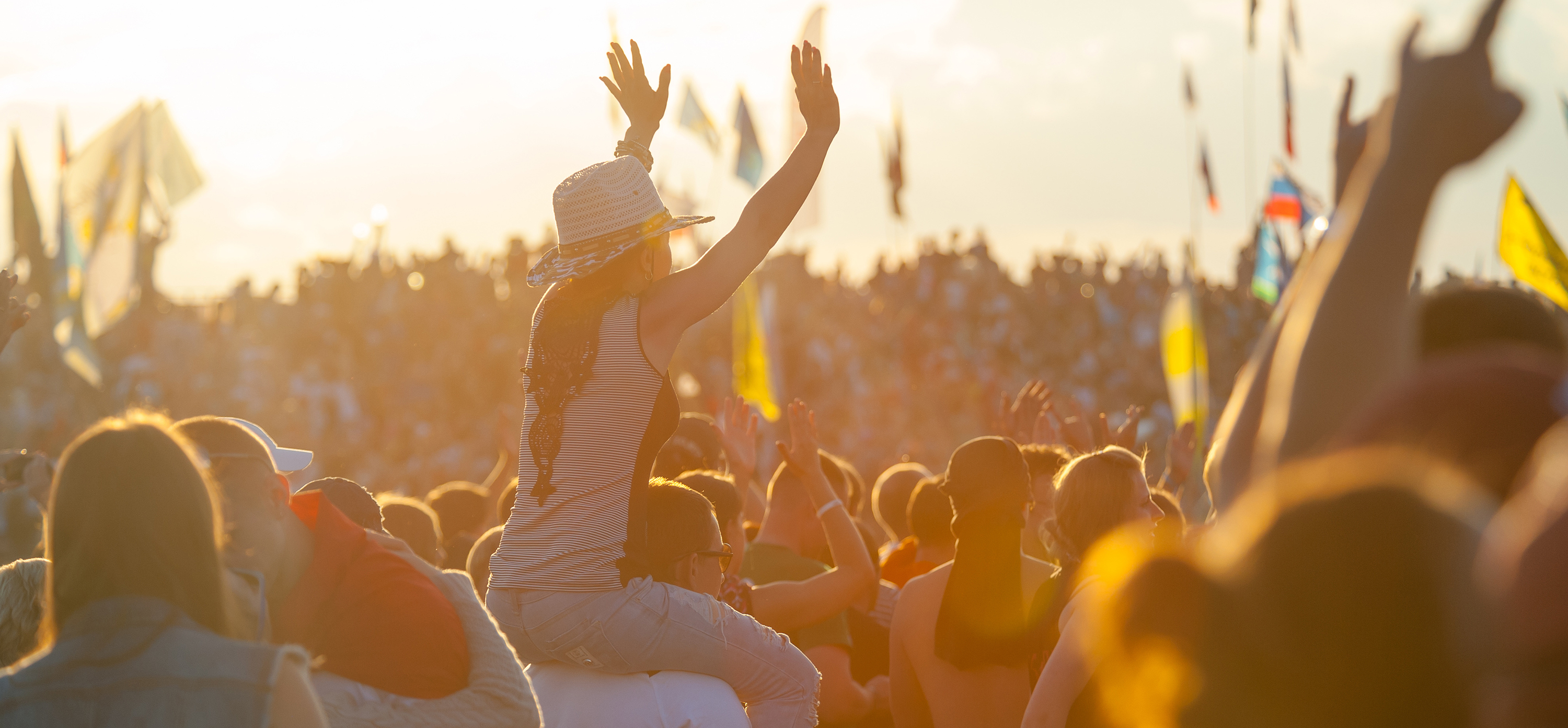 Events
The type, number, and popularity of the events that take place in your destination will have a huge impact on the overall amount of rental income you can make. Telluride, for example, is regarded as the festival capital of Colorado. All summer long, huge festivals celebrating music, art, film, nature, and more take over the town, and occupancy is virtually guaranteed. Compare this to a ski town with little to no summer activity (and lower home values), and the higher investment in a Telluride property becomes an obvious choice.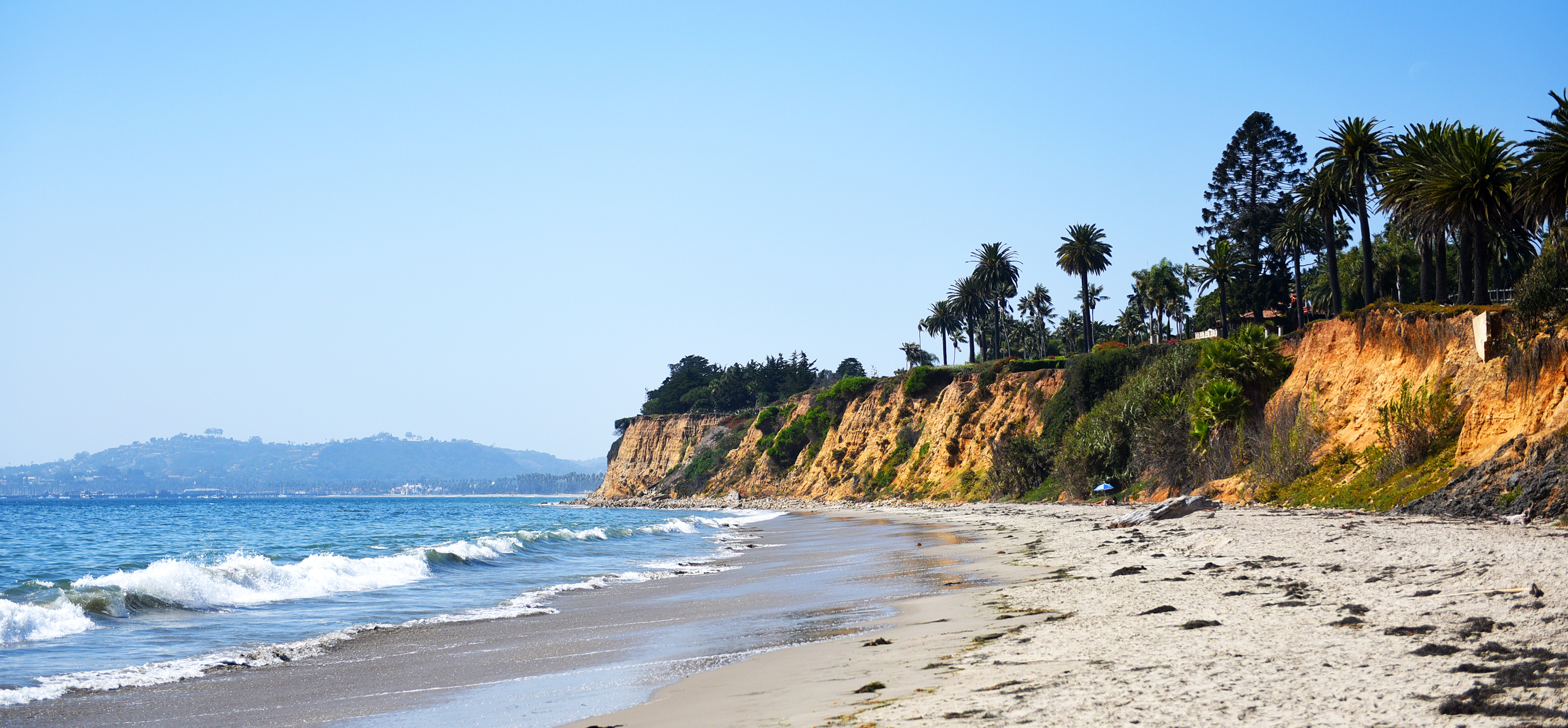 Regulatory considerations
In some areas of the country, vacation rentals have become so popular that the local governments have developed new laws to regulate the industry. Make no mistake, if you live in an area that's been affected by new regulations, it will have an impact on your rental earning potential.

The changes in local government have had a particularly strong effect in two major destinations: Santa Barbara and Lake Tahoe.

Santa Barbara: The city recently enacted laws that designate vacation rentals and home shares as "hotels," and the result is that all short-term rentals are prohibited within the city unless they have obtained proper land use approvals and permits. If you're planning to convert your residential home into a vacation rental, the city recommends a planner consultation before moving forward with any formal application submission.

To continue renting in Santa Barbara, many have had to introduce 30-day minimum stays, which prevent the homes from being labeled "short-term." This, however, comes with its own set of challenges. If you aren't prepared to market your home as an ideal extended-stay property, its occupancy rate may plummet, leaving you with much lower annual rental income.

Lake Tahoe: The city of South Lake Tahoe has been particularly aggressive in regulating short-term rentals, and it's ended up costing both owners and guests thousands of dollars. From strict parking laws to highly enforced noise ordinances, you could incur high costs if you're hit with any of these violations. If you receive more than three in 24 months, you may even lose your vacation rental license.

As an active vacation home by owner participant, it's critical to find ways to eliminate the risks of higher regulation in order to maximize revenue. For example, at InvitedHome, we implemented an emerging technology into our South Lake Tahoe operations that monitors home sound levels and warns guests before neighbors can make an official complaint. In the 30-day test period, we saved our owners and guests a combined $14,000 in fines. Read more about how we're protecting our South Lake Tahoe owners from losing their vacation rental permits.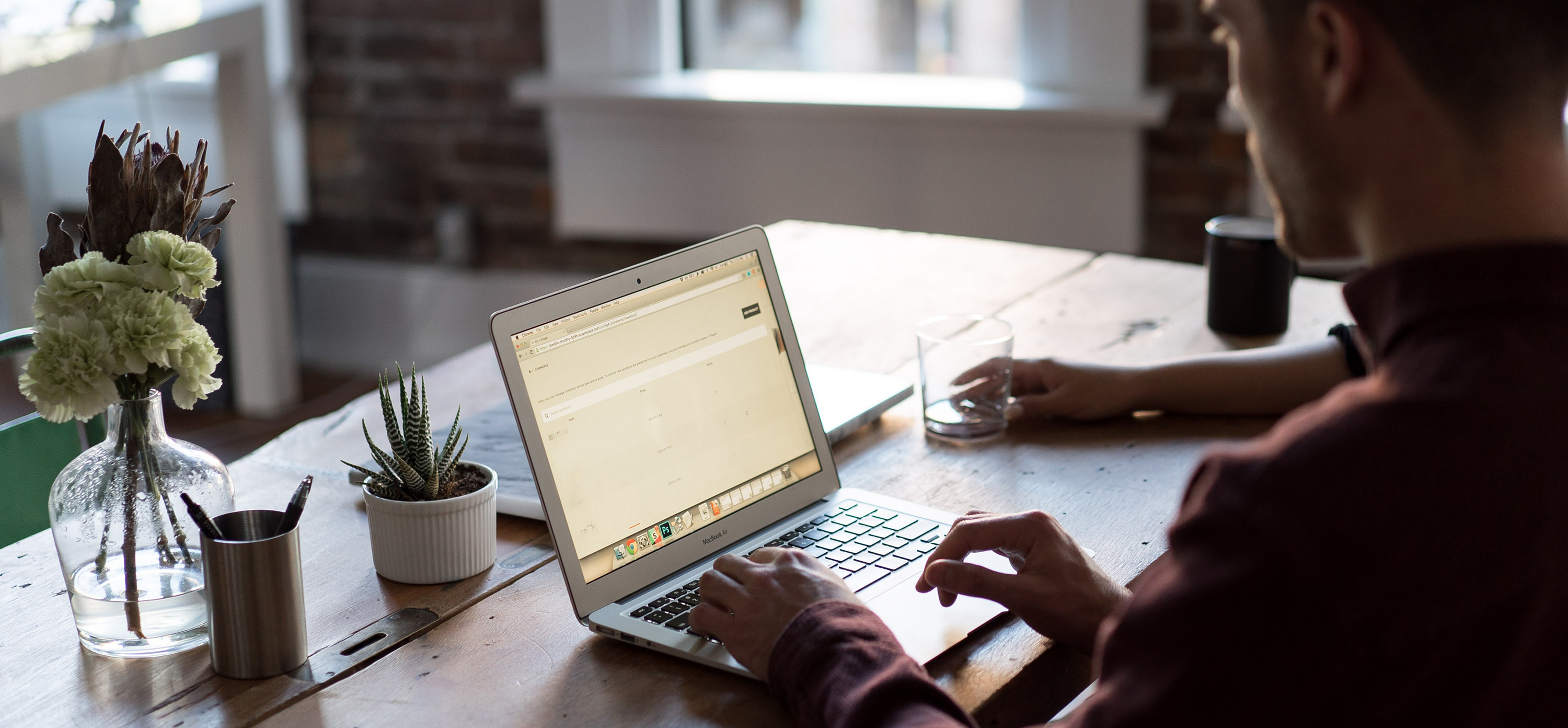 Taxes
You can greatly increase the amount you make from your vacation rental if you're well-versed in the IRS' tax rules regarding vacation rentals. As with any tax requirements, vacation rentals are full of intricacies and exceptions, but one easy number to remember is 14: If you rent out your vacation rental for 14 days or fewer and use it for your own vacations for 14 days or more, you won't have to pay any taxes on your rental income.

If you don't meet these stipulations, you'll owe taxes on your rental income, but you can lower the amount that's subject to taxes by deducting certain expenses, including:

Mortgage interest
Real estate taxes
Casualty losses
Maintenance
Utilities
Insurance
Depreciation
You'll also need to divide expenses between rental and personal use, based on the number of days your vacation home is used as one or the other.
This brings an interesting tax situation into view: Should you limit your personal use, or rent strictly to make a profit and take the higher deductions? Owners with InvitedHome have wide-ranging intentions for their second property. For some, it's purely an investment; others, a way to pay for upkeep of the home itself. However you choose to use your home, though, be sure you understand the tax implications to get the most earnings out of your rental.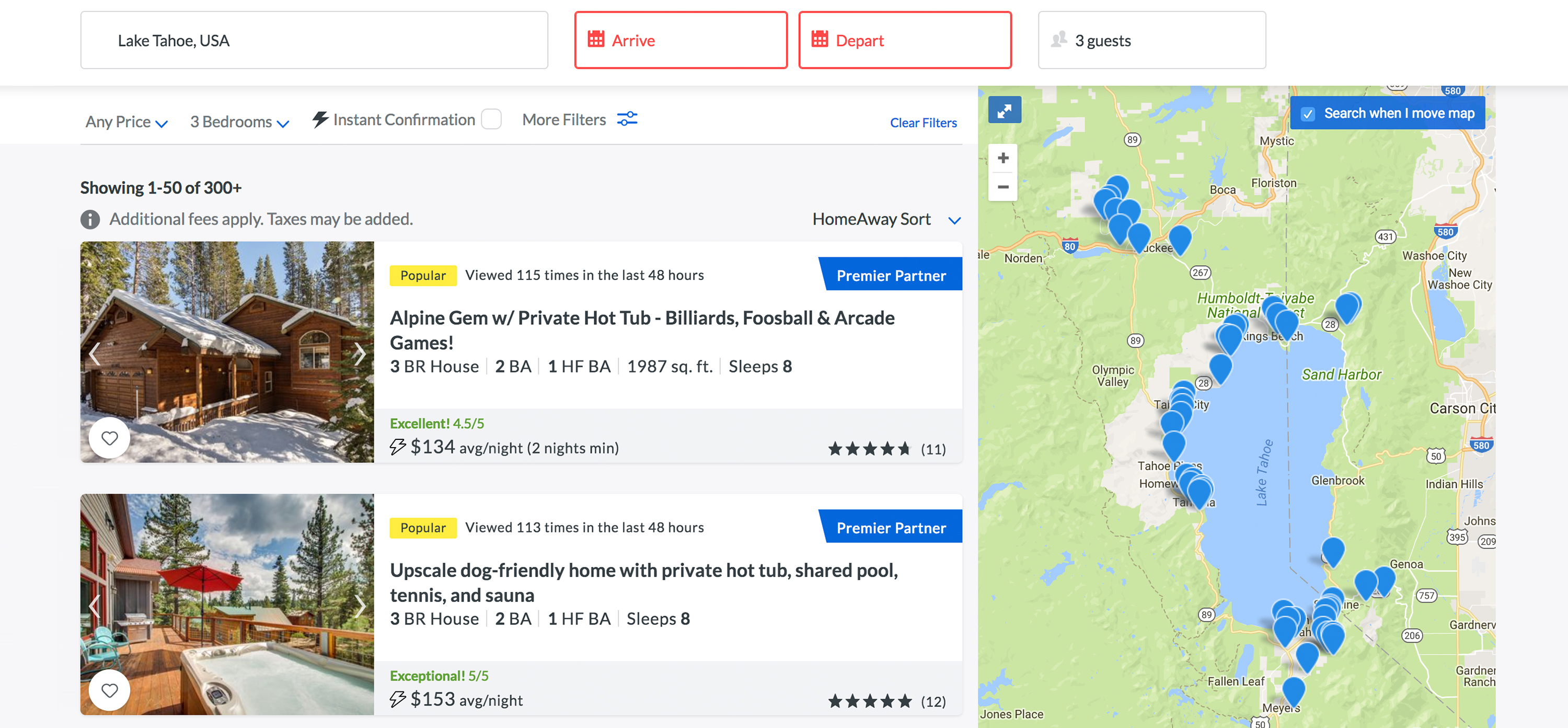 Competition
How much rental money you make from your vacation home will also depend on the competition in the area. You'll need to follow basic economics to price your home accordingly in an area that's packed with vacation rentals, especially if you're offering similar bed/ bath configurations and amenities.

Lake Tahoe, for example, is brimming with 3-bedroom homes located a similar distance from the lake, all tucked into the signature pine trees. On HomeAway alone, there are well over 300 such cabins in Lake Tahoe, with an average nightly rate of about $250 on a particular summer weekend. Compare this with Jackson Hole, where only 130 vacation rentals are listed, and the average nightly rate for a 3-bedroom home sits at around $345 per night for the same time period.

This is an especially important consideration if you're still in the purchasing phase, and are looking for the best places to buy a vacation rental property.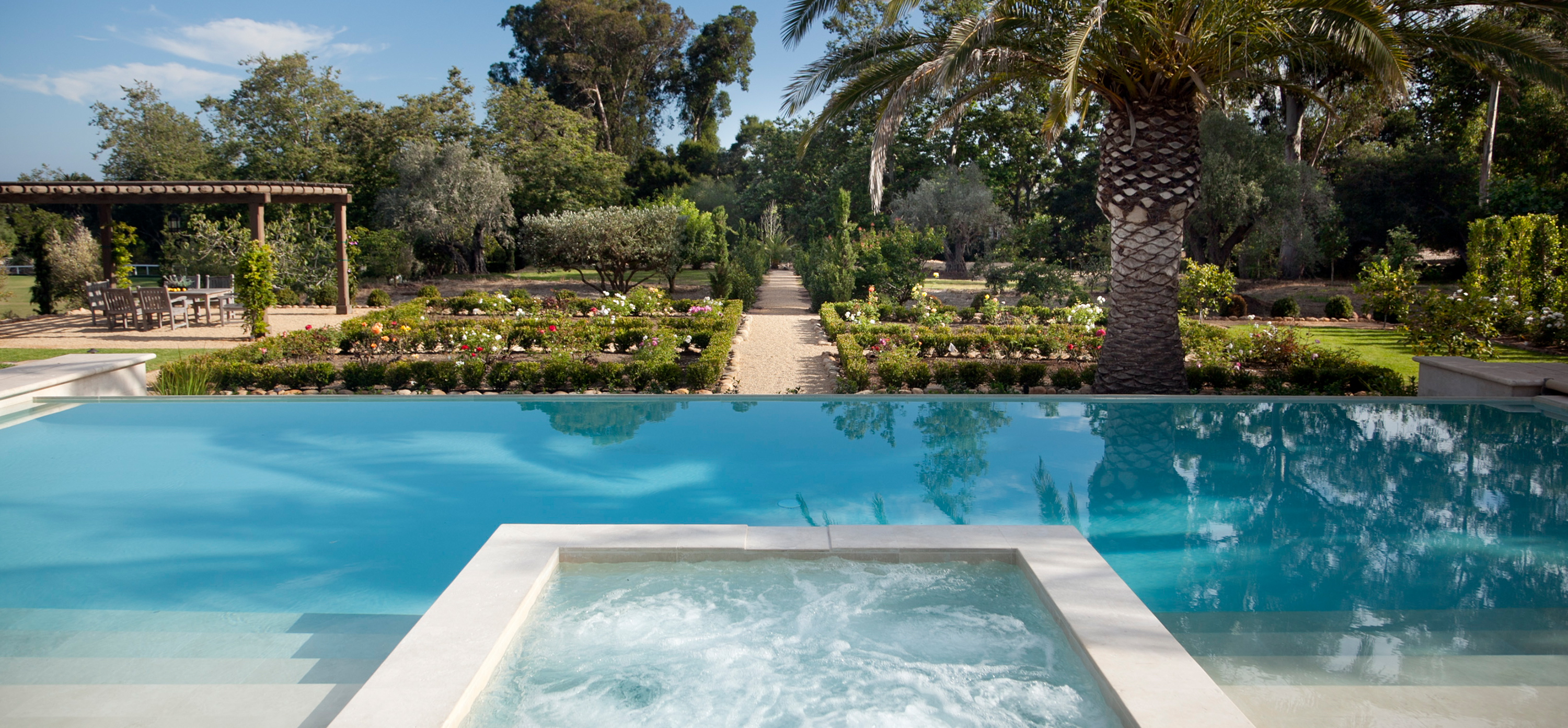 Amenities
Including the right amenities in your vacation rental can be the difference between getting passed over for another home down the street, or being the most successful home on the block.

In ski destinations, we've found that homeowners who invest in the following amenities up-front tend to see much higher nightly averages for their home:
A private hot tub, or at least access to shared one
Gaming table - The most appealing is a pool table, following by a ping pong table, and then a foosball table
Access to fitness center
Private or shared sauna
TVs in all bedrooms
Home theater or large TV room for groups
For beach homes, consider including the following to offer a more luxurious, refined experience, and in turn charge a higher nightly rate:
A private pool, or access to a community pool
Access to a fitness center
A TV in every bedroom
A home theater or large room for groups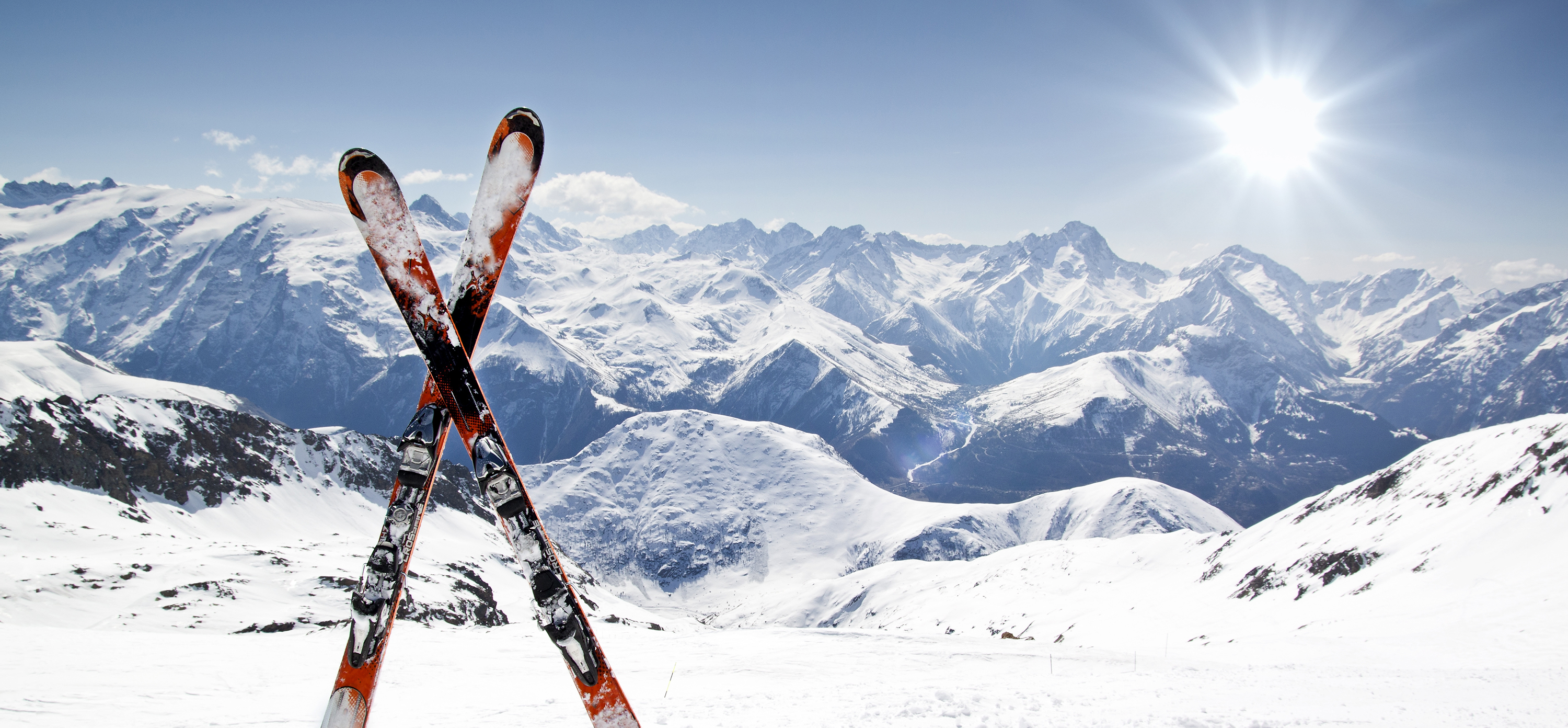 Location, location, location
The old adage in real estate is as true as ever in the world of vacation rentals. Location is an enormous factor in how much you can earn with your second home. In a coastal setting, a home on the beach will be priced completely differently than a home even one block away.

If yours is the home one block from the beach, it may be tempting to price it similarly to the home on the beach. It's only one block, after all. But moving forward with this without proper research could lead to an unrealistic price for guests, fewer bookings, and far lower annual revenue.

Ski destinations
No matter what season it is, you have an opportunity to increase your rental income if you can provide either astounding views, or easy access to the mountain village or town center.

If it's views you're offering, be sure to market your home to capitalize on that. It may not be walking distance to downtown, but you can attract guests who are looking for quiet retreats and weekend escapes from the city. If your home is downtown or walking distance from shops, the closer, the better. In Telluride, for example, 3-bedroom homes in the center of the historic downtown can rent for at least $500 per night, sometimes even closer to $1,000. However, head just a few blocks west to the outskirts of town, and the average nightly price falls to between $200 and $400.

During ski season, homes with ski-in, ski-out access will receive, without question, the most bookings, and thanks to this demand you can price accordingly. However, be sure to distinguish between "ski-in, ski-out," "ski-in only," or "easy access to lifts." Failing to let your guests know which it is could lead to unrealistic expectations--and disappointed guests. Here how we typically break it down:

Ski-in, ski-out - A home located on a run, where you can ski to a porch, or step into your skis and ski down to a lift.

Ski-in - Most often located near the base of a mountain, where skiers can glide into, but may need to walk to the nearest lift.

Ski-out - These homes are usually located mountainside and have downhill trails connecting the home to the slopes of the resort.

Another selling point that could increase your rental income is if it's on or near a shuttle route. In Breckenridge, we typically price our homes higher if they're located on or near the free shuttle route that takes passengers into town and to the lifts.

Beach destinations
The rules are generally the same for beach destinations, with an obvious focus on proximity to the beach itself. However, even if you are a few blocks from the coast, you can price your home significantly higher if it has views of the ocean. Florida beach homes with views typically have higher nightly rates than those without, even if homes without the view have additional amenities.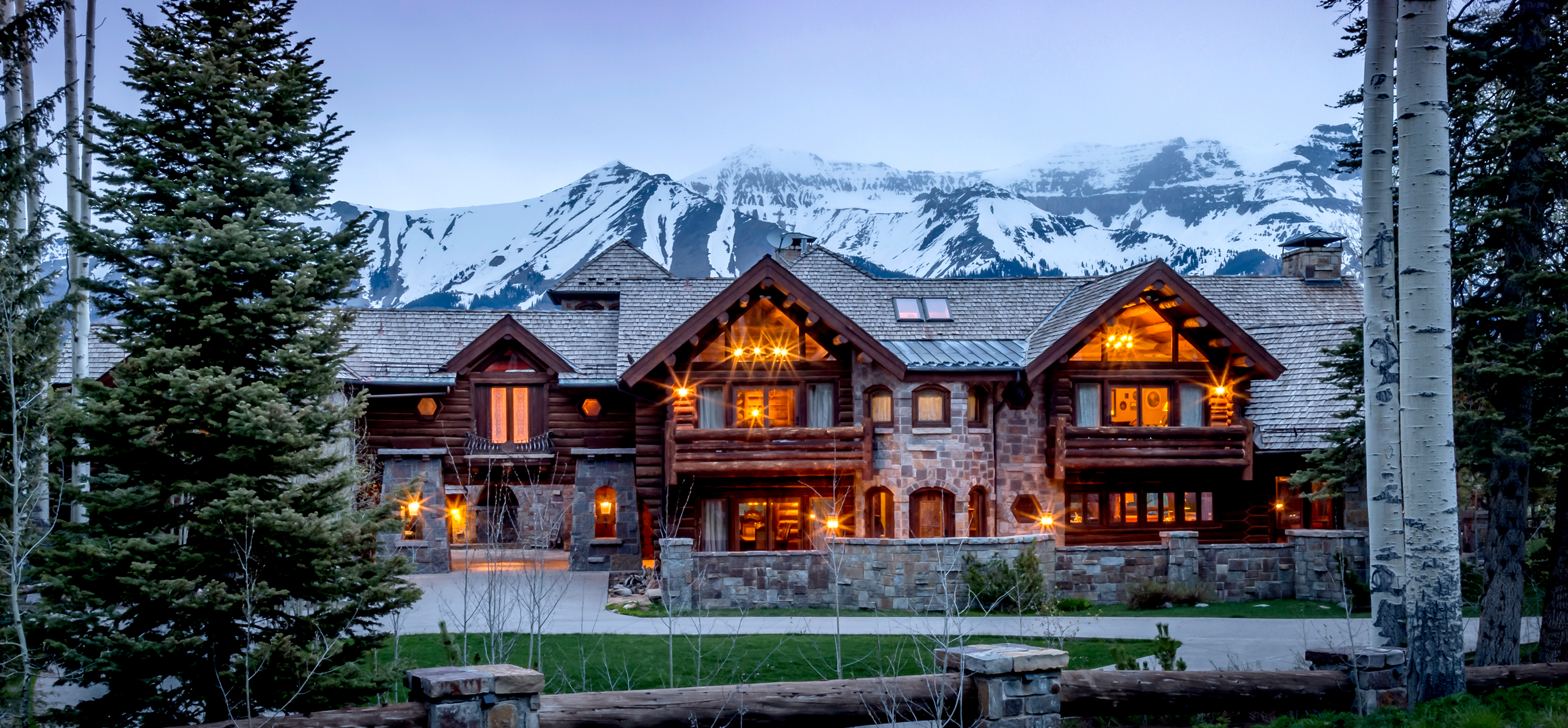 Wear and Tear
Time and again, we see vacation rental owners who underestimate the amount of wear and tear their home will endure. When you're putting together a financial plan for your vacation rental, it's better to stick to conservative estimates of wear and tear/maintenance costs.

Keep in mind that the costs of vacation rental wear and tear go beyond finances. This is your second home and most likely, your second most valuable asset and a personal effect of yours. It will experience wear and tear. However, we've found that with the right preventative maintenance plan, you can earn vacation rental income as well as preserve the long-term value of your home.

Here's an approach we've found works especially well for high-end vacation rentals: If you can offer guests a fine hotel-like stay with all the amenities offered above, you can confidently charge a higher nightly rate and still stay competitive in the marketplace. This ensures you'll remain profitable based on this higher nightly rate and not rely on excessive occupancy loads. This both preserves the home's value from less wear and tear, and is a smart strategy for higher rental revenue overall.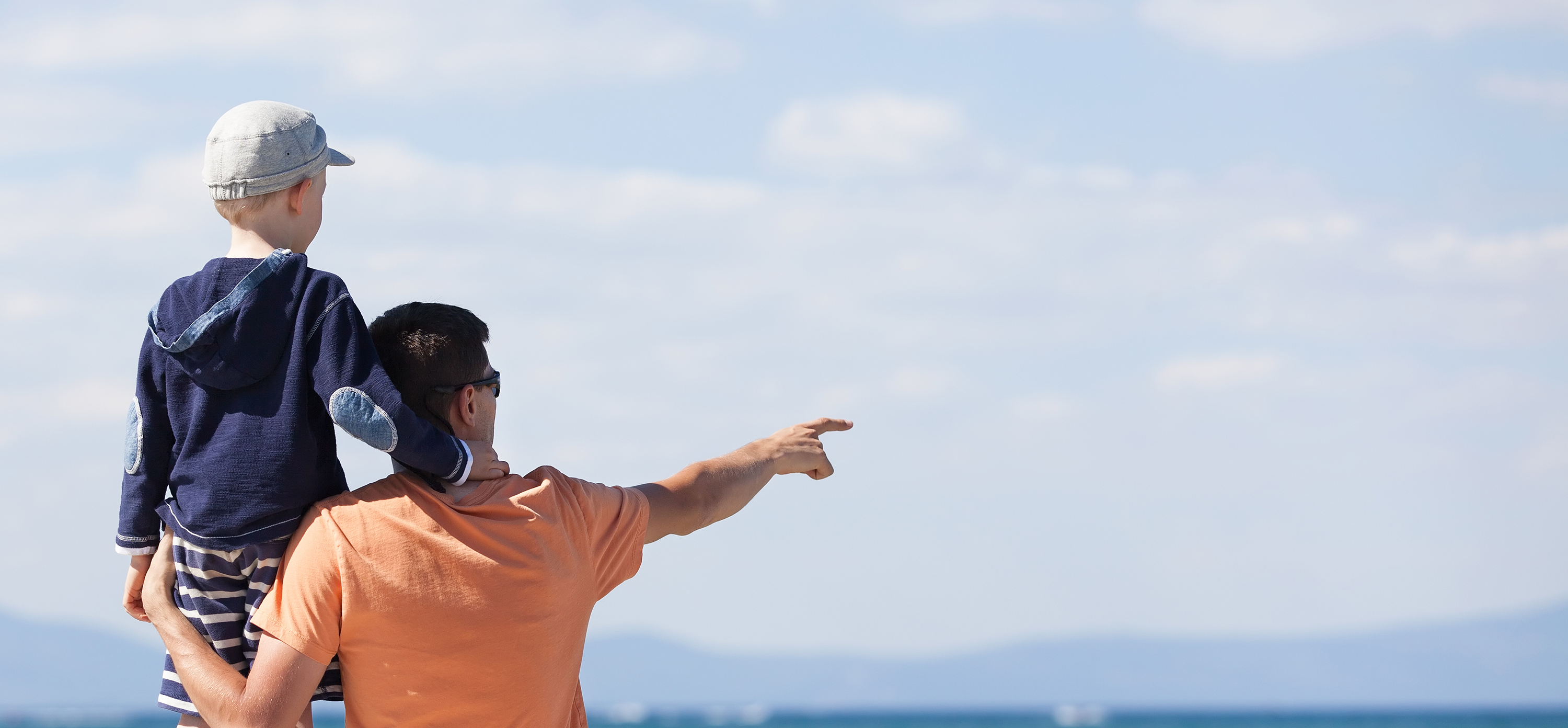 Personal use
Are you planning to spend every major holiday in your vacation rental? If so, this will have a dramatic impact on your ability to drive high vacation rental revenues.

During Christmas and New Year's alone, some of our homeowners have made a huge percentage of their entire year's rental revenue. To maximize rental revenue, it's important to decide upfront what's more valuable to you: Spending the holidays in your home, or capitalizing on the highest-demand period of the season.

Another way to make more from your vacation rental is to employ dynamic pricing strategies. If it's two days before New Year's and you decide you won't be using it for the holiday, consider dropping the price to entice renters. Your vacation rental is a perishable product, and it will always be better to rent it for lower than not rent it at all once you decide you won't be using it.

This goes for off-season and non-holiday usage as well, when you most likely spend the least amount of time in your home. As a second-homeowner, it's only human to fall prey to the Endowment Effect: That force in economics that drives us to value what we already own higher than what others perceive it to be valued. But in the world of vacation rentals, it's important to remember that lowering the nightly rate of your home during down periods is critical for its long-term rental success.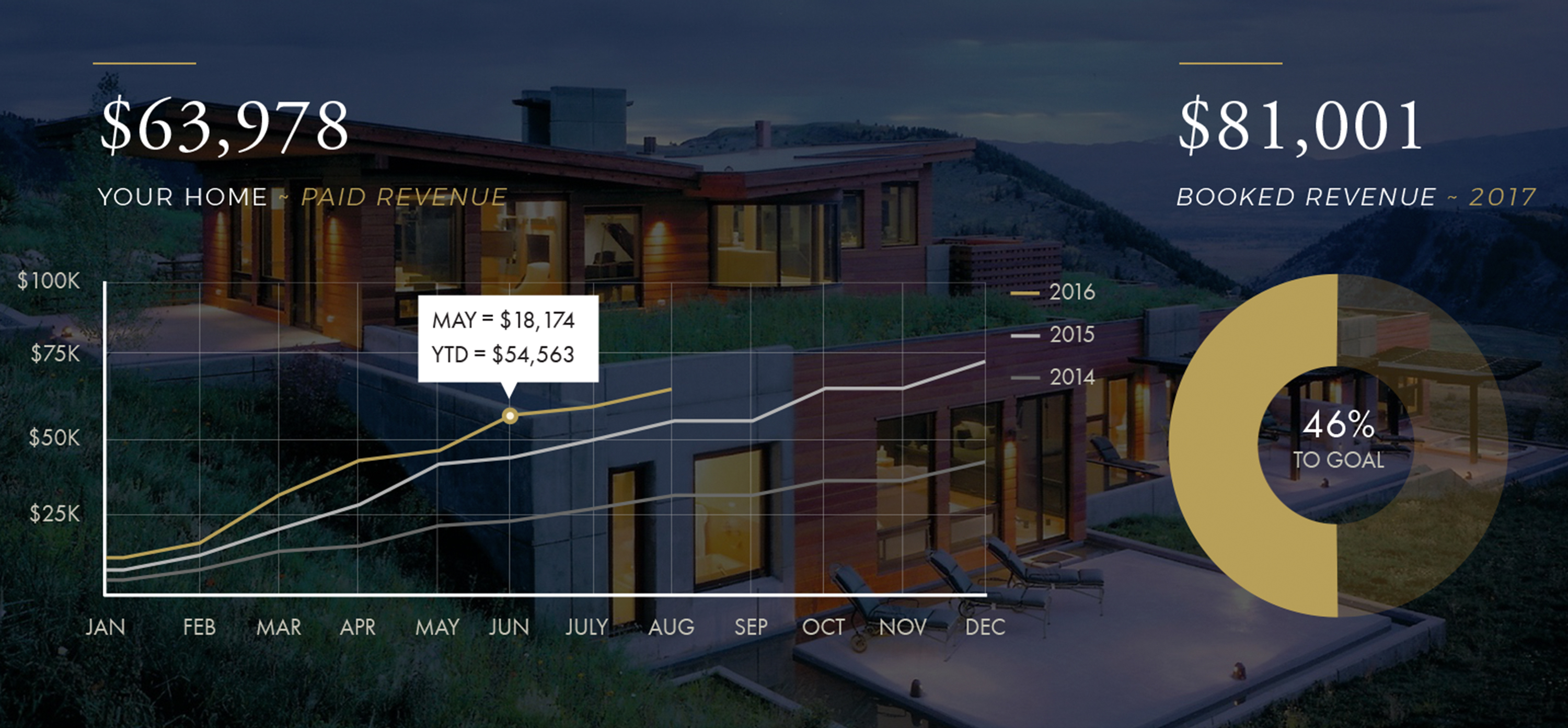 Self-managing vs. hiring a property manager: What's the price difference?
When you embark on the vacation rental journey, you can choose to manage the property yourself or hire a property manager.

Self-managing your rental makes sense on paper, considering you're not paying a property management fee. However, we've found time and again that those who have serious ambitions with their vacation rental and decide to take on the management and marketing themselves tend to find their endeavor quickly becomes a burden rather than a joy.

Our CEO, Michael Joseph, has likened renting out your second home to buying a boat. At first blush, it's an exciting prospect. You'll take it out on weekends, bring your friends, and enjoy your new hobby. Quickly, though, the reality of boat ownership sets in. High maintenance costs, off-season docking logistics, and fading novelty all converge as a weight on your shoulders, far from the uplifting purchase it started out as.

The same can be said for vacation rentals. If you're hoping to save the extra money by doing it yourself, be prepared to:
Manage listings across dozens of rental websites
Know which vacation rental websites to avoid associating with
Coordinate cleaning and emergency maintenance plans
Keep up with wear and tear through preventative maintenance schedules
Respond to guest inquiries
Screen potential guests to ensure they're the right fit for your high-end home
Set up your property taxes
Stay current with regulatory and tax changes
Check with your insurance provider
Communicate with guests during their stay
Manage your reputation in reviews on listing sites
Properly market to past guests for repeat bookings
Deal with guest damage
If you're planning to manage your vacation rental yourself to avoid the property management fee, it's crucial to know the amount of work ahead of you.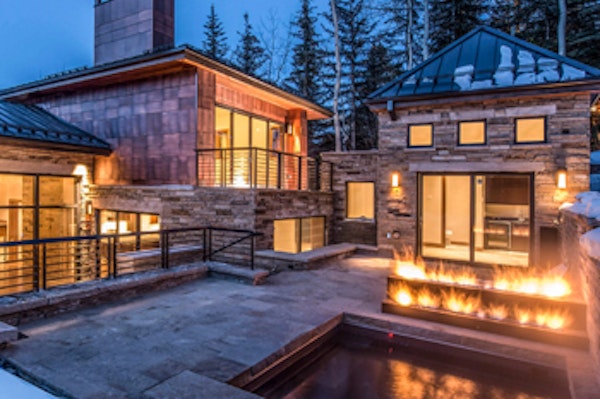 18 Ways to Increase Vacation Rental Bookings and Profits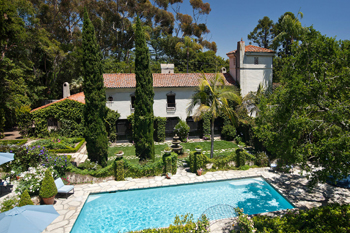 VRBO vs. Airbnb
Here we break down the difference between
VRBO and Airbnb
to help you understand the difference between the listing sites, and how InvitedHome manages your rental on them.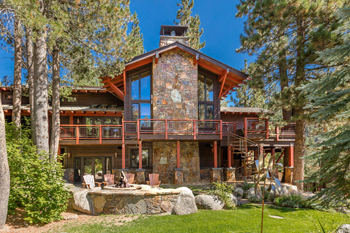 What are the Best Vacation Rental Listing Websites?
Pricing Your Vacation Rental
So in the end, how much do vacation rentals make?
Our Owner Consultants are standing by to give you a rental estimate and an accurate revenue projection unique to your home that's based on all the factors outlined above. Let us show you what true luxury vacation rental management looks like. Get in touch today.
Loading...