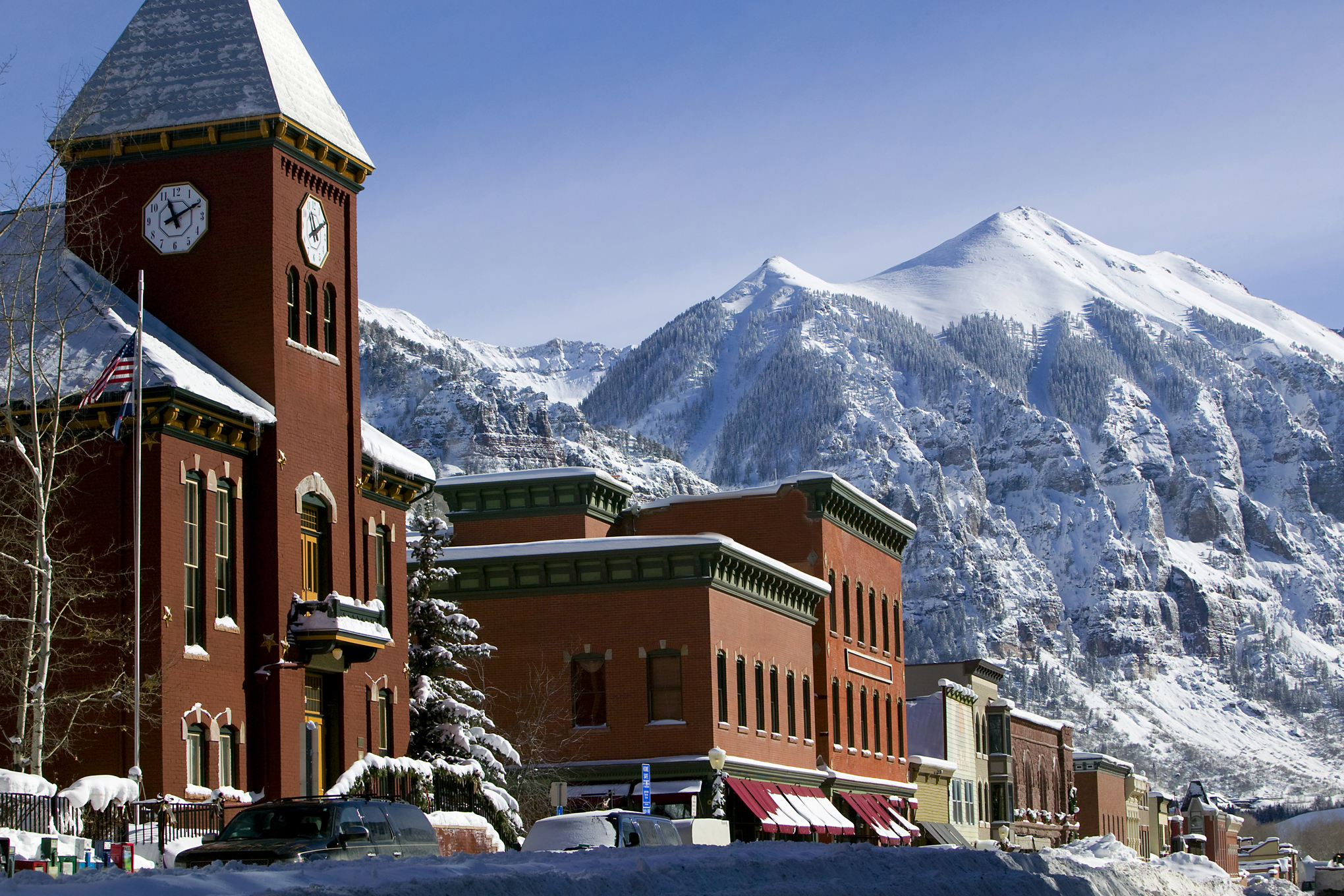 Things To Do In Telluride
THE LAST WILD MOUNTAIN TOWN ~ TELLURIDE, CO
THE AREA
A SMALL-TOWN VIBE ~ THAT'S BIG ON FUN
This tiny town is known for big mountains and large music festivals. But what many may not know is that it's the maverick, wild-west attitude of the folks in town that makes Telluride so special. And why people always come back for more. Prepare to travel back in time to a simpler place…but of course you'll have an all-access pass to today's contemporary comforts and state-of-the-art luxuries that are sure to push your vacation over the top.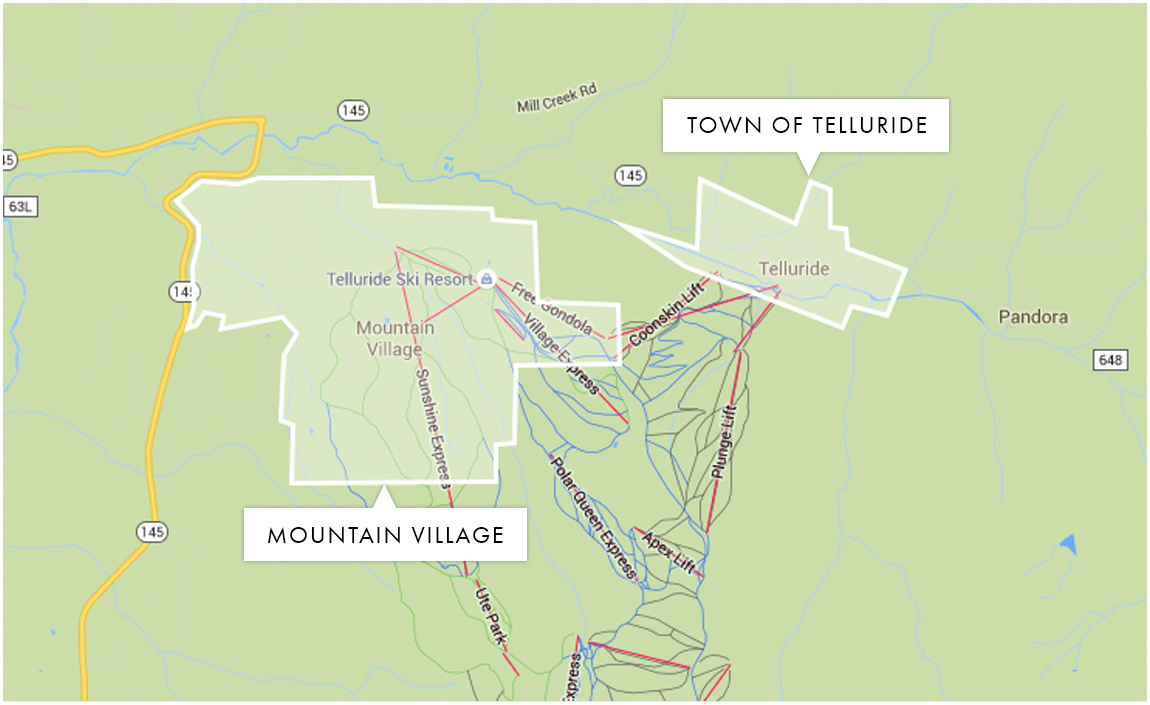 THE NEIGHBORHOODS
AN ARRAY OF AREAS ~ TO EASILY ACCOMMODATE YOUR STYLE
Telluride is made up of two distinct areas: the "Town of Telluride" and "Mountain Village." Down in the Town, Victorian houses border streets made for horse-drawn carriages and old-timey, cedar-lined saloons that are remnants of the wild western hamlet that once brought eager gold diggers to this precious-metal haven. Great for families and cultured travelers. Mountain Village is a more modern community with the most mountainside lodging and shopping options. Perfect for groups of die-hard skiers who want easy access to the slopes, or vacationers seeking a more posh experience.
Telluride
T'Ride and True on Main
Walk To Ski
Bus Route
Walk To Town
What To Do
COME WINTER, SPRING, SUMMER, OR FALL ~ THIS PLACE HAS IT ALL
So how do you see your vacation transpiring? Are you a snow bum looking to bundle up and speed down one of the country's best mountains? Maybe you enjoy the literal message of someone telling you to "go take a hike." Or you could just be after cozy quarters where everything you like to do is leisurely with close proximity. Well, you've found your community.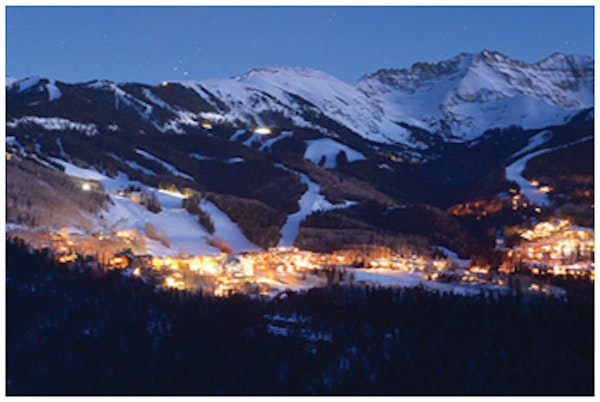 SKIING & SNOWBOARDING
Enjoy one of North America's Top Rated Ski Resorts… and don't forget to hike out to the back-county to see the hidden terrain that's calling out your name.
Learn More.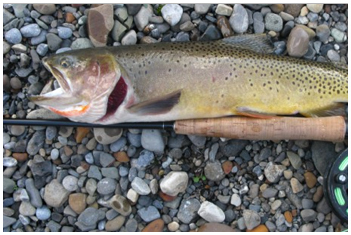 FLY FISHING
Leave your bobbers at home and learn how the true outdoorsmen do it.
Learn More.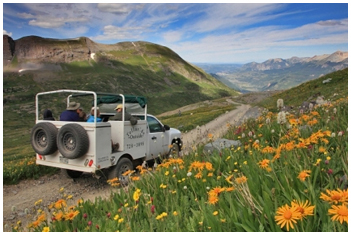 JEEP TOURS
Get up close and personal with the rich history and lively nature all around you.
Learn More.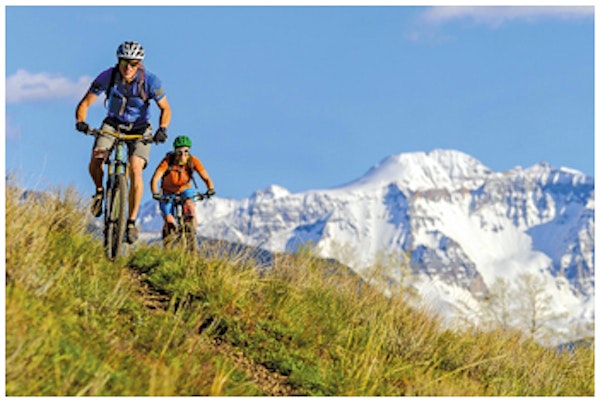 HIKING & BIKING
Take to the ground and enjoy the fresh air as you explore the many mountains, rivers, and trails everywhere.
Learn More.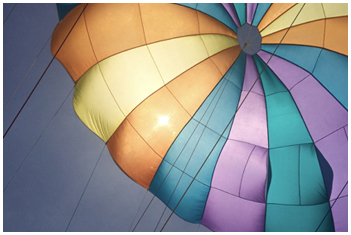 PARAGLIDING
Reach for the clouds on this vacation with a flight that takes you to new heights.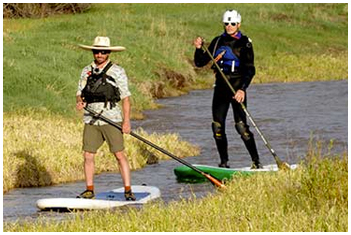 PADDLE BOARDING
Say What's SUP (Stand Up Paddleboarding) to the entire area on your stand up paddleboard along the San Miguel river or nearby lakes.
Learn More.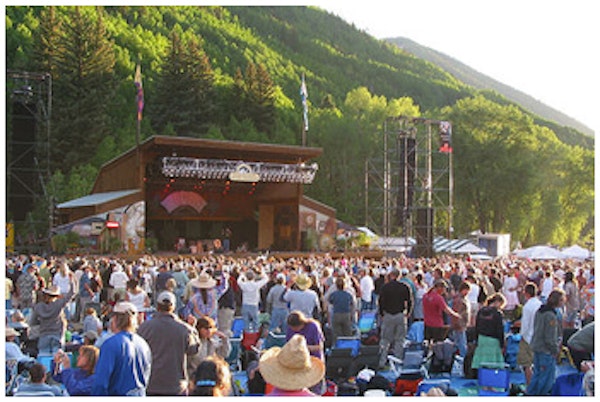 BLUEGRASS FESTIVAL
It may say "BLUEgrass" in the title, but we're sure you'll be a happy camper at this annual event, no matter what kind of music you like.
Learn More.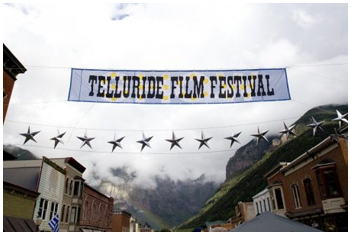 TELLURIDE FILM FESTIVAL
Leave Aspen for the snobs. This is where one-of-kind movies can be enjoyed by everyone.
Learn More.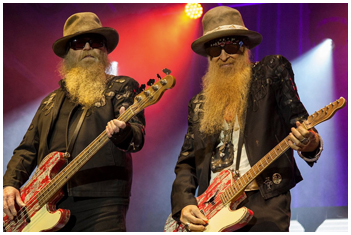 BLUES & BREWS
The only place in Telluride that will have you singing it, yet happily sipping it.
Learn More.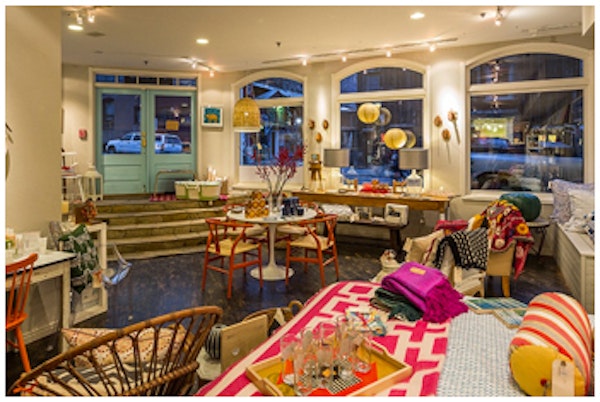 SHOP TILL YA DROP
Unique boutiques, specialty stores, and mountain gear markets – oh my.
Learn More.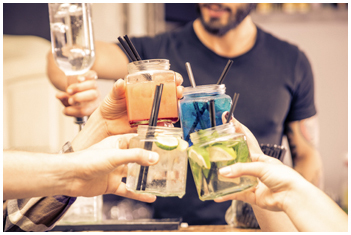 THE NIGHTLIFE
Take a few down at a local saloon or hit a dance floor and reach for the moon.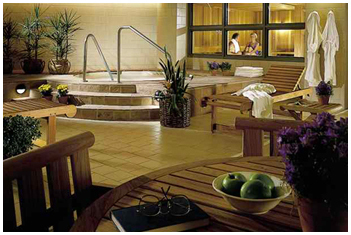 RECOVER AT THE SPA
All that skiing, hiking, eating and laughing can be tough, after all.
Learn More.
WHERE TO EAT
YOU'LL NEVER LET YOUR TUMMY GO HUNGRY ~ AROUND THESE PARTS
When in town, you will have a plethora of dining options at your disposal. So much so, don't get too insulted if your kids call you just that. Here are just of a few of the many places you can whet your appetite during your stay in this culinary corner of the country.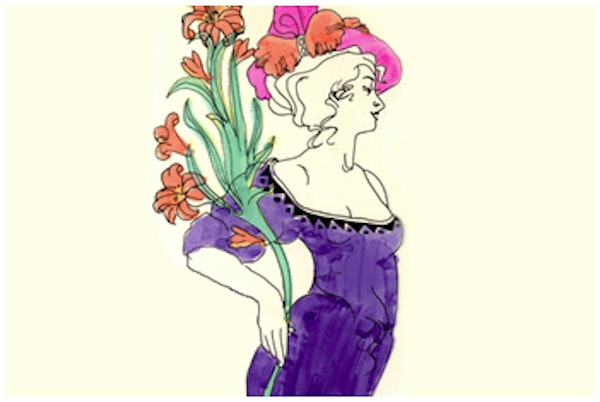 FLORA DORA SALOON
Soaring with elevated pub fare, you will be flying high in this historic building.
Learn More.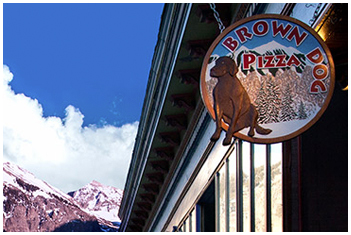 BROWN DOG PIZZA
Gold medal award-winning pizza. Enough said.
Learn More.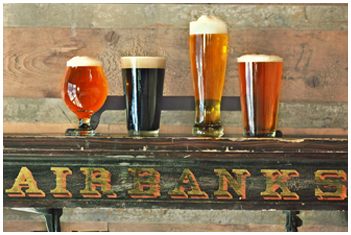 SMUGGLER'S BREW PUB
Bring the whole family because there's fantastic food for all ages (and obviously a great beer selection for the adults).
Learn More.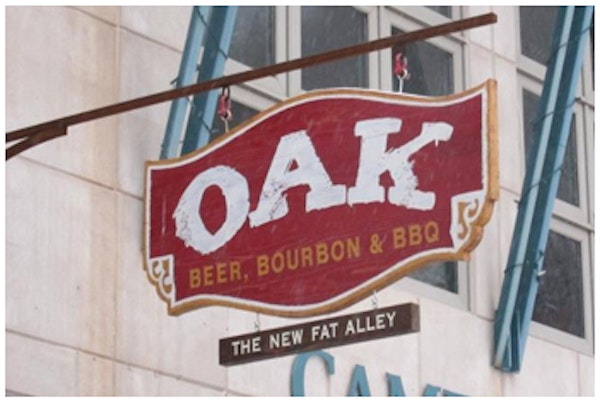 OAK THE NEW FAT ALLEY
Great BBQ and more, like a vast kids menu in this local hangout hotspot.
Learn More.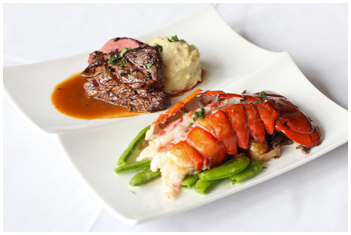 COSMOPOLITAN
Fun and fine dining intertwine here, all with a relaxed feel that features modern twists on classic fare.
Learn More.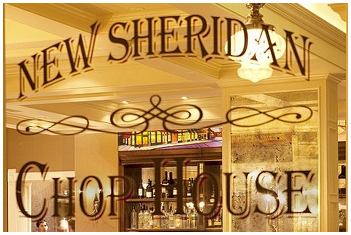 CHOP HOUSE
This Steakhouse is located in the historic New Sheridan Hotel. As expected you'll get shared sides and large portions, but with an experience all its own.
Learn More.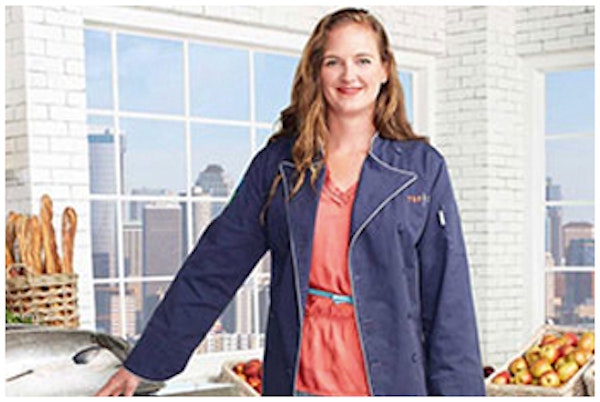 221 SOUTH OAK
Chef Owner Eliza Gavin was on Top Chef a few seasons ago and she takes great care in crafting truly memorable meals that make dining an event.
Learn More.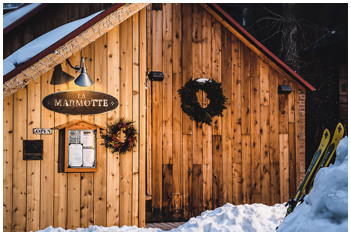 LA MARMOTTE
Beautiful Jewel Box of a restaurant. Just beware, it fills very quickly due to its size, extensive wine list and exquisite food quality.
Learn More.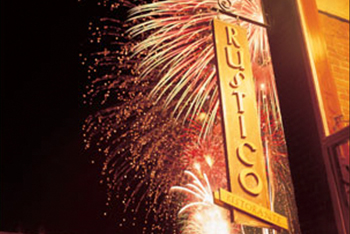 RUSTICO RISTORANTE
A touch of Italy well-suited for a romantic evening after the slopes.
Learn more.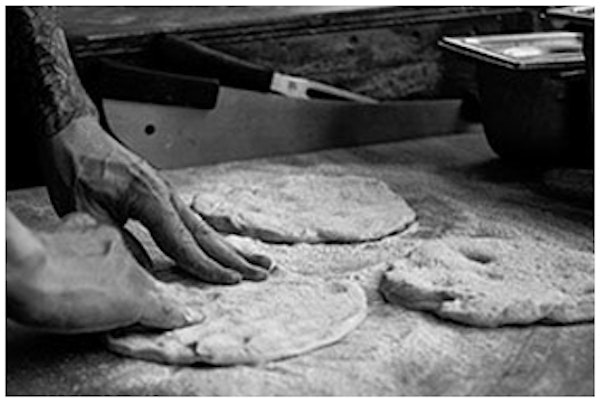 AEMONO
With years of experience, you'll be in good hands (and pans).
Learn More.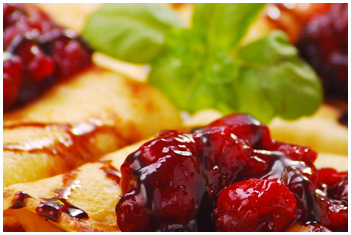 FOODS ON THE MOVE
Not to be outdone, Chef Mike Weist has over 20yrs of experience.
Learn More.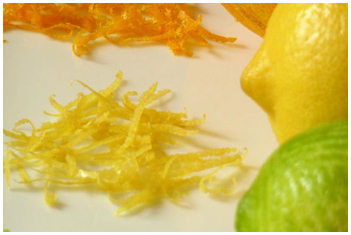 ZEST
Chef Mark has 27yrs of experience. So you'll always get Zest's best
Learn More.
The Particulars
Our Advice ~ On Preparing Accordingly For Your Wild Ride In Telluride
There are only 2 small grocery stores in town, so it is advisable for guests to do their grocery shopping at a large grocery store in either Montrose, Cortez, or Durango on your way in to be sure you have all you need. Aside from groceries, Telluride is full of small boutique shops, but options are limited. Prepare accordingly!
Getting Around
Planes, Trains & Automobiles ~ More Like Gondolas, Limos & Shuttles
Free, 15-Minute Gondola: Open 7-12am, traveling between Mountain Village and the Town. During festivals, the gondola runs until 2:00 am.
The Galloping Goose is a free bus service running around the Town Telluride.
Mountain Village Bus is another bus service, this one travels around Mountain Village in the summer.
Alpine Luxury Limo is the premier Telluride/Montrose transportation service to travel in style.
Telluride Express is your total Telluride region ground transportation provider. Just ask and you shall receive.
Mountain Limo have been around to take you around since 1991.
Dial-A-Ride is a free point-to-point transportation in Mountain Village only.
If you're driving, you should know, in the Town of Telluride there is no overnight street parking. Carhenge parking lot, while free, also has no overnight parking. In Mountain Village, both the Gondola parking lot and Heritage offer paid parking. Also, Mountain Village market parking only allows 1hr parking. You should note Mountain Village has no street parking at all except during selected festivals, when there will be appointed parking.
The Elevation
Living In One Of The Highest Places In America ~ Pun Intended
Drink a LOT of water while you are here because dehydration and altitude sickness are pretty common. We suggest you start a few days before you come out.
Wear a sunscreen with at least SPF 30, especially if visiting in summer. Apply throughout day, as radiation is 40% higher here.
Use caution with your adult beverages, as the effects are felt much more at higher altitudes.
Be careful with edible forms of marijuana. Effects are felt long after consumption, typically 1-2 hours later, and it might creep up on you later than you think. If you visit a local dispensary, just ask the staff for guidance on proper use.
Traveling With Children
We Love Our Kids, Too ~ Just Not As Much On Powder Days
Telluride Sitters offers babysitting services, as well accessories like cribs and baby gates.
Annie's Nannies provides babysitting, pet sitting or both!
Loading...