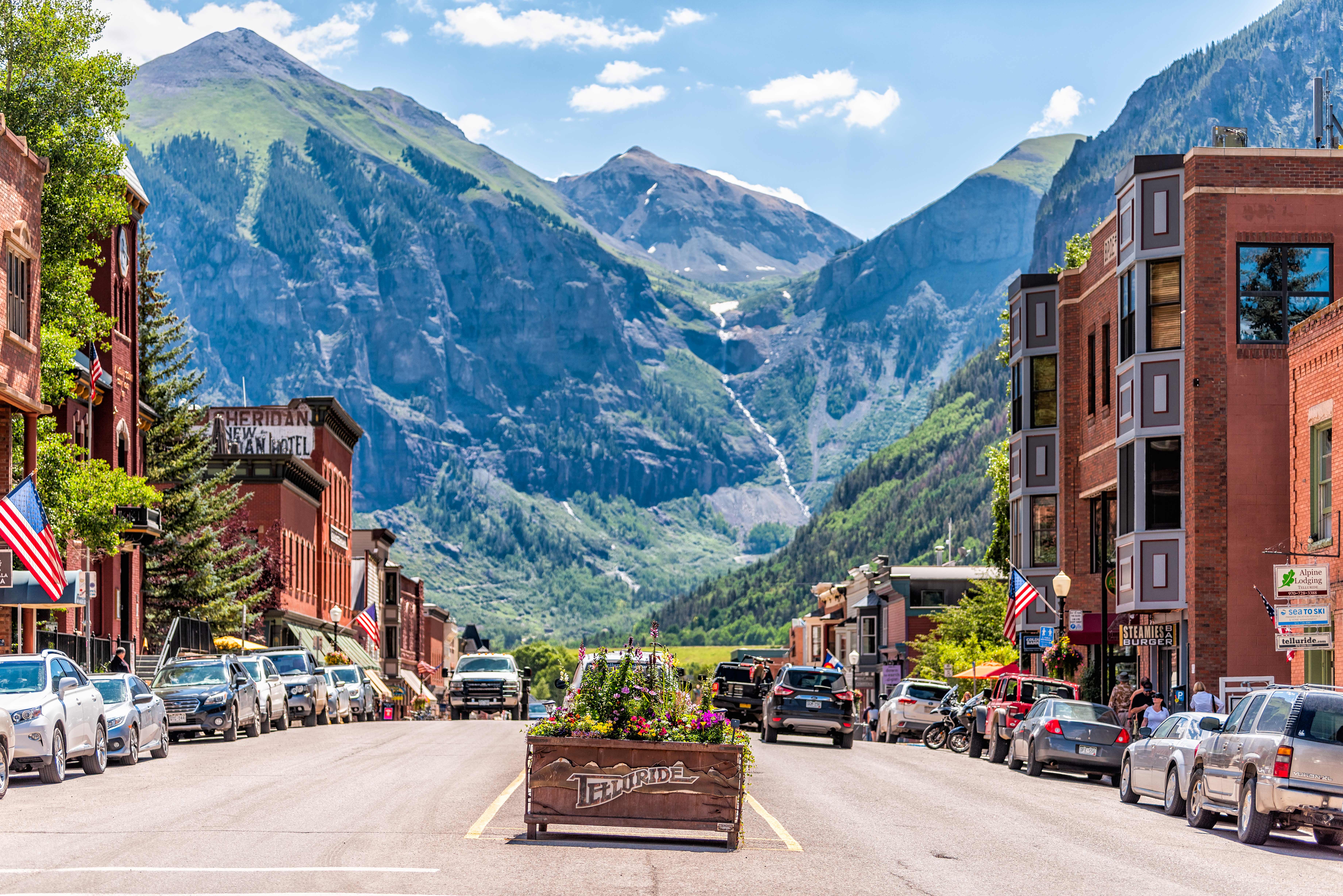 4th of July Mountain Getaway
Events, schedules, and Luxury Vacation Rentals in Telluride
Plan Your 4th of July Vacation in Telluride
Rundola, Historical Parade, and Free Family Fun
There is something magical about celebrating Independence Day surrounded by the breathtaking San Juan Mountain Range. From sunrise to sundown, Telluride truly captures the feeling of a small-town celebration. Treat yourself to this special town's fun and excitement on the 4th of July. From the longest-standing event in Telluride's history to a community BBQ and kids' games in the park, let InvitedHome help you make this Fourth of July one to remember.

Below is an outline of the weekend events and schedules with a few fun ideas we recommend you include in your vacation.

Red, White & Blues - July 3rd and 4th
The fun starts a day early in the Mountain Village with the Red, White & Blues Fourth of July Celebration. The Mountain Village Center will be booming with free, family-friendly activities including rnival games, face painting, bungee jumping, art displays, and live music on Sunday and Monday.

Rise and Shine - 6 a.m.
A cannon goes off, echoing a large boom through the box canyon to signify the start of the 4th of July.

Reserve a Seat - 7 a.m.
Grab a coffee from the Pheonix Bean or Coffee Cowboy, two local favorits, and place your lawn chairs or blankets on Main Street to reserve the perfect viewing spot for the historical parade.

Rundola - 8 a.m.
Watch an uphill foot race from the base of the gondola in Telluride to the top of the San Sophia Station. If you can time it right, watch the Rundola from inside the free gondola to cheer for the brave runners.

Parade - 11 a.m
The 4th of July parade starts with planes flying overhead to get things started. As Telluride's longest-running event in the town's history, you must experience this spectacle for yourself. This small-town parade is unlike any other. From dogs and kids to floats and musical numbers, it is always entertaining. If you want to skip the parade, you can head to the Mountain Village Center for fun games, face painting, bungee jumping, and live music. Plenty of fun to keep everyone entertained for hours.

Town Park - 12 p.m.
Once you wave at the last float tossing candy as they move down Main Street, make your way to the Town Park for the community barbeque and kids' games.

Take a Hike - 4 p.m.
From simple strolls to the legendary Via Ferrata, enjoy the beauty that surrounds Telluride. View the 10 Best Hikes

Fireworks - TBD
For safety reasons, due to a drought, the fireworks display has been canceled this year. Instead, you can enjoy the night on your private patio under the bright stars.
Homes Available for Independence Day
Stay in one of these select homes for your 4th of July mountain getaway to make your vacation memorable.
Loading...