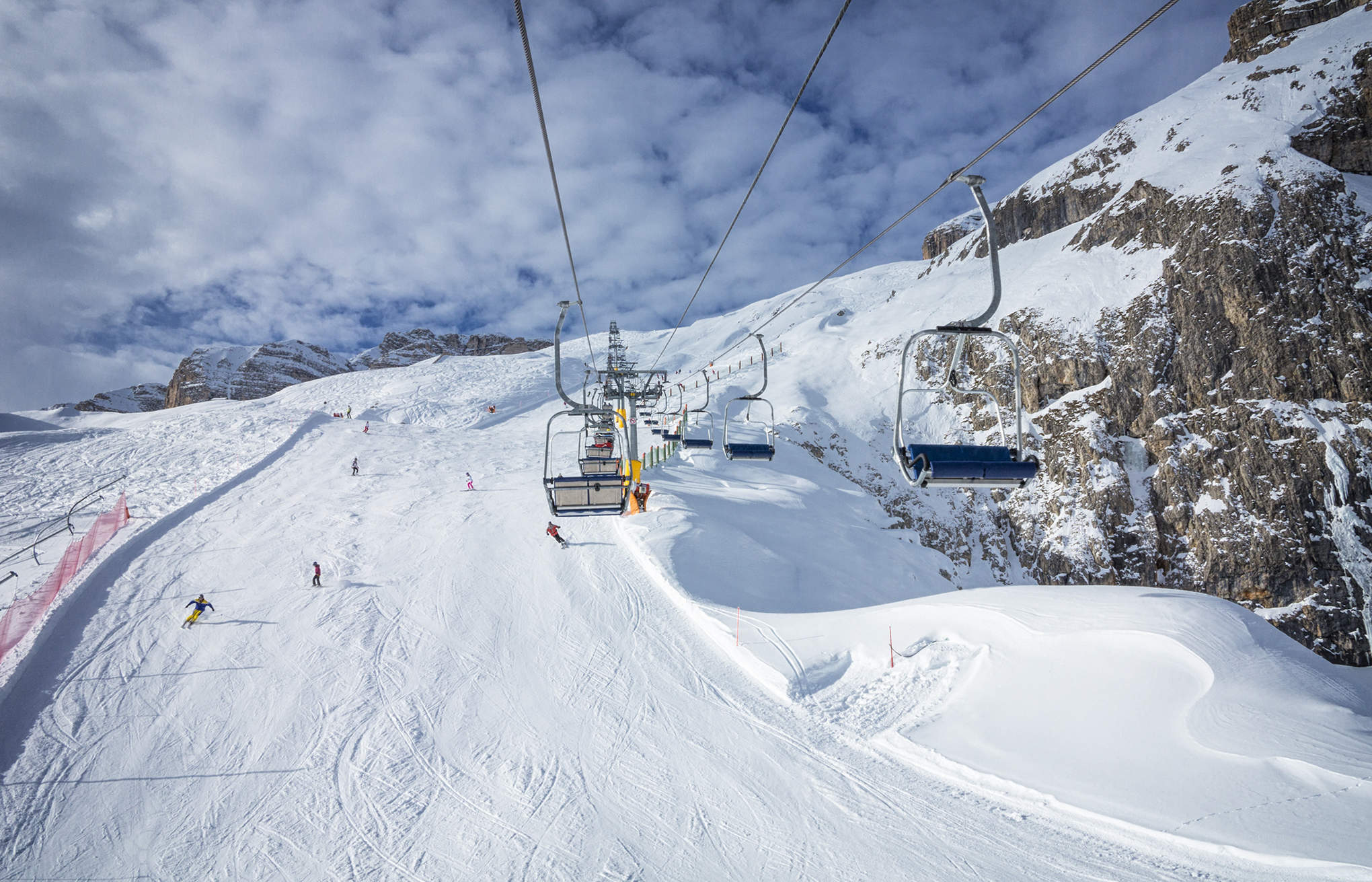 Beaver Creek vs Vail
The difference between Vail and Beaver Creek
1/7/20 | Christopher D. Davis
Vail vs Beaver Creek
Which luxury ski resort is right for you?
What's the difference between skiing Beaver Creek and skiing Vail? It's a question our Guest Experience teams get all the time, so we thought we'd offer our deep knowledge of both resorts to help you choose the best destination for your family or group. Curious how Vail stacks up with Breckenridge instead? Check out our post on Vail vs Breckenridge to learn more.

Although they're often lumped together, Beaver Creek and Vail are very distinct, with their own histories, culture and feel, offerings, and amenities (although we do present both destinations together on our Vail Seasonal and Long-term rentals page). Before we get into the differences between the two, a quick run through history may help set the scene.
History of Vail and Beaver Creek
The Vail Ski Resort dates back to 1962, preceding the actual incorporation of the town by four years. So it's safe to say skiing isn't just in the town's roots -- it's the complete foundation. Boasting some of the most skiable terrain in the country (as of the 2019-2020 ski season, it ranks third behind #1 Park City and #2 Big Sky) with 5,289 acres, Vail consistently ranks as one of the best places to ski in North America.

Vail's owners had been eyeing the valley that is now Beaver Creek for decades, hoping to develop it into its own ski resort, but it wasn't until 1980 that this dream became a reality. Beaver Creek was developed and founded by the then-owner of Vail Resorts (at that time known as Vail Associates) and wasn't part of Vail's recent buying spree in the 1990s and 2000s. So, Beaver Creek was founded on the same principles as Vail but has been cultivating its own identity for nearly 40 years -- a huge factor in what drives its appeal.
Beaver Creek vs. Vail FAQs
Are Vail and Beaver Creek connected?
No. You cannot ski from Beaver Creek to Vail nor vice versa. The mountains are about 13 miles apart and are separated by a valley, where the charming town of Minturn is located. While public transport does connect the two, there are no chairlifts or gondolas that connect the two mountains.

If you've heard otherwise, it's likely you're hearing about Arrowhead and Beaver Creek. Arrowhead was once its own ski resort but was acquired by Beaver Creek, and in the mid-90s, a chairlift was built to connect the two mountains. Now, Arrowhead is a beautiful neighborhood on the west side of Beaver Creek.

Is Beaver Creek or Vail more expensive?
As far as lift tickets go, they are the same price. A single-day, window-bought lift ticket for the 2019-2020 ski season is about $219 (plus taxes and fees) at each resort, however there are discounts available for each (such as buying online to save $30).

Which resort is more crowded: Beaver Creek or Vail?
On any given day, Vail will likely be more crowded than Beaver Creek. Officially, Vail attracts more than 1.6 million skiers every year -- the most of any resort in the U.S. This compares to Beaver Creek's 919,000 annual skiers. By the numbers, you could argue Beaver Creek is about 45% less crowded than Vail. A caveat: Vail has much more skiable terrain than Beaver Creek, so theoretically that means skiers are more dispersed. However, as we discuss below, Vail has much more expert terrain, which funnels more beginner and intermediate skiers together.

Is Beaver Creek or Vail better for beginners?
While Vail offers much more skiable terrain, over half the runs are black diamonds. At Beaver Creek, more than 60 percent of the runs are either greens or blues. Moreover, Beaver Creek operates an insanely diligent grooming operation, so if you want velvety corduroy runs, check out Beaver Creek. If you want endless, famous backcountry bowls, head to Vail.

On that note, Beaver Creek also famously brings out free freshly baked chocolate chip cookies every afternoon at 3pm, which isn't a bad way to end a first-ever day on the slopes.

Which one has a better ski village and nightlife?
The short answer is Vail. The famous Vail Village was modeled after Europe's classic and charming ski villages, while Lionshead offers 4- and 5-star lodging options and does not allow cars, making it perfect for strolling and window shopping. Beaver Creek does have a very nice village with shops, restaurants, and bars, and the town of Avon is only a few minutes away. It's just there aren't as many options in Beaver Creek as there are in Vail.
A Closer Look: Beaver Creek vs. Vail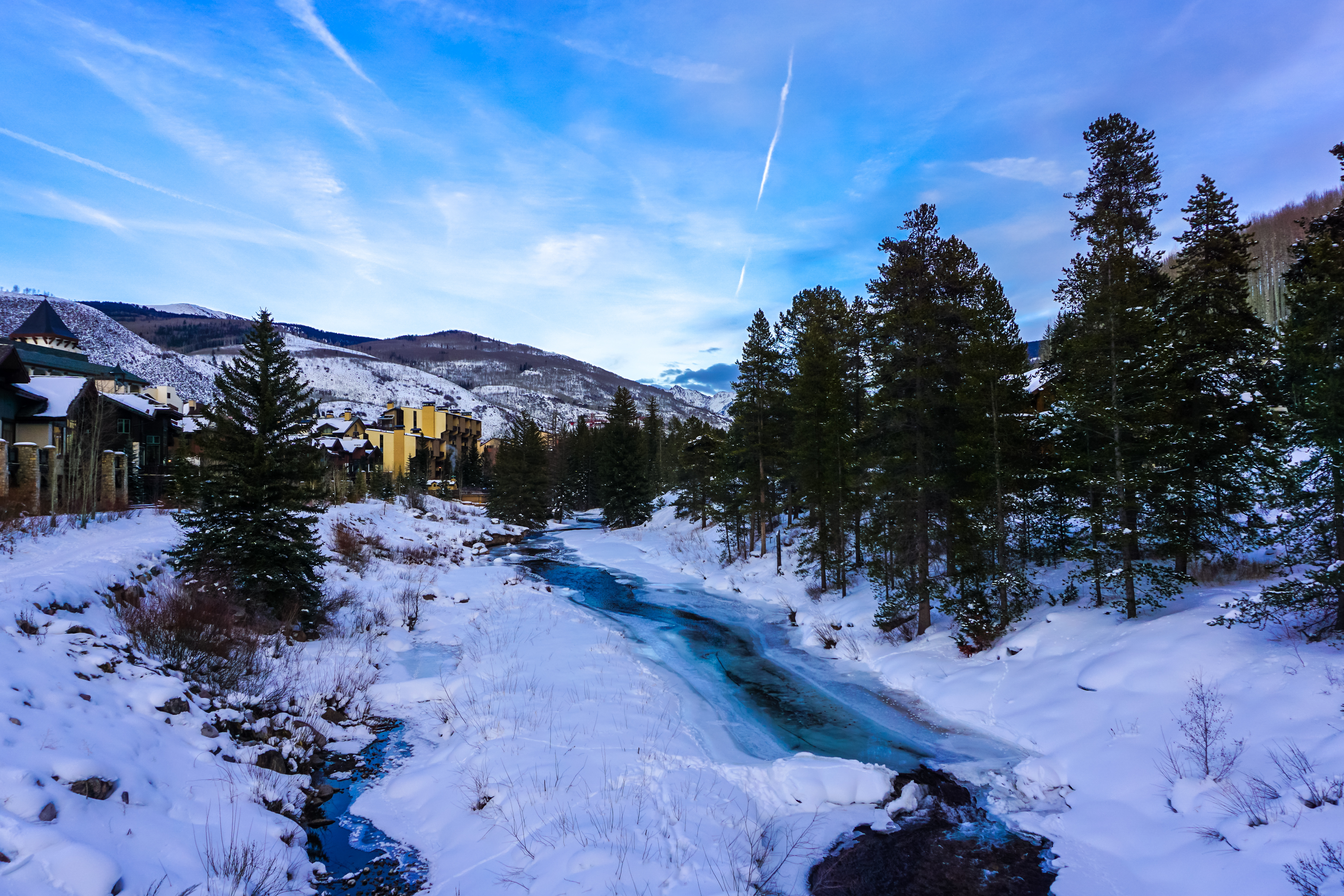 Vail is known worldwide, and indeed, Vail Resorts has recently become a massive player on the international ski scene (as of 2016 it owns both Perisher Ski Resort in Australia and Whistler Blackcomb in Canada). For many ski enthusiasts, it's a must-visit.

The classic ski villages, restaurants, shops, bars, live music, and events all add to its appeal, and for many, they choose Vail over Beaver Creek for 1.) The endless, exquisite terrain and 2.) the abundance of activities and nightlife.
Where to Stay in Vail
Vail is located directly on I-70 just west of Vail Pass. The most popular places to stay in Vail include East Vail, Vail Village, and Lionshead. In East Vail you'll find quiet, peaceful mountain lodges near some of the valley's best golf courses and hiking trails. Still, even with this seclusion and quiet, you're only a 5-10 minute drive from Vail Village.

Staying in Vail Village or Lionshead is a great idea if you want to step out your door and walk to shops, cafes, and bars, as well as Gondola 1 and the Riva Bahn Express Chair Lift 6. These lodgings will be condos rather than stand-alone homes, however with your stay, you'll have access to all kinds of luxury amenities, like fitness rooms, concierge service, and other perks.

Just minutes from the village you'll find quiet mountain roads that wind their way up the slopes. It's here you'll see some of the most stunning homes in all of Vail, where celebrities go to get away from the big city or spend the season enjoying all the town has to offer. Forest Road is one of the most renowned, and it's where you'll find some of our luxury vacation rentals, including Vail Valhalla.

The Best Place to Park in Vail
Be aware that there's no street parking in Vail Village. If you're staying here(or the nearby Golden peak), you'll need to park in the parking garage at 241 E. Meadow Drive. If you're staying in Lionshead, park in the parking garage at 395 South Frontage Road West. If you don't want to pay for parking, you can do what many daytrippers do and park along the I-70 frontage road. Just be sure to move your car by 11pm. For more info on the parking situation in Vail, visit the official page here.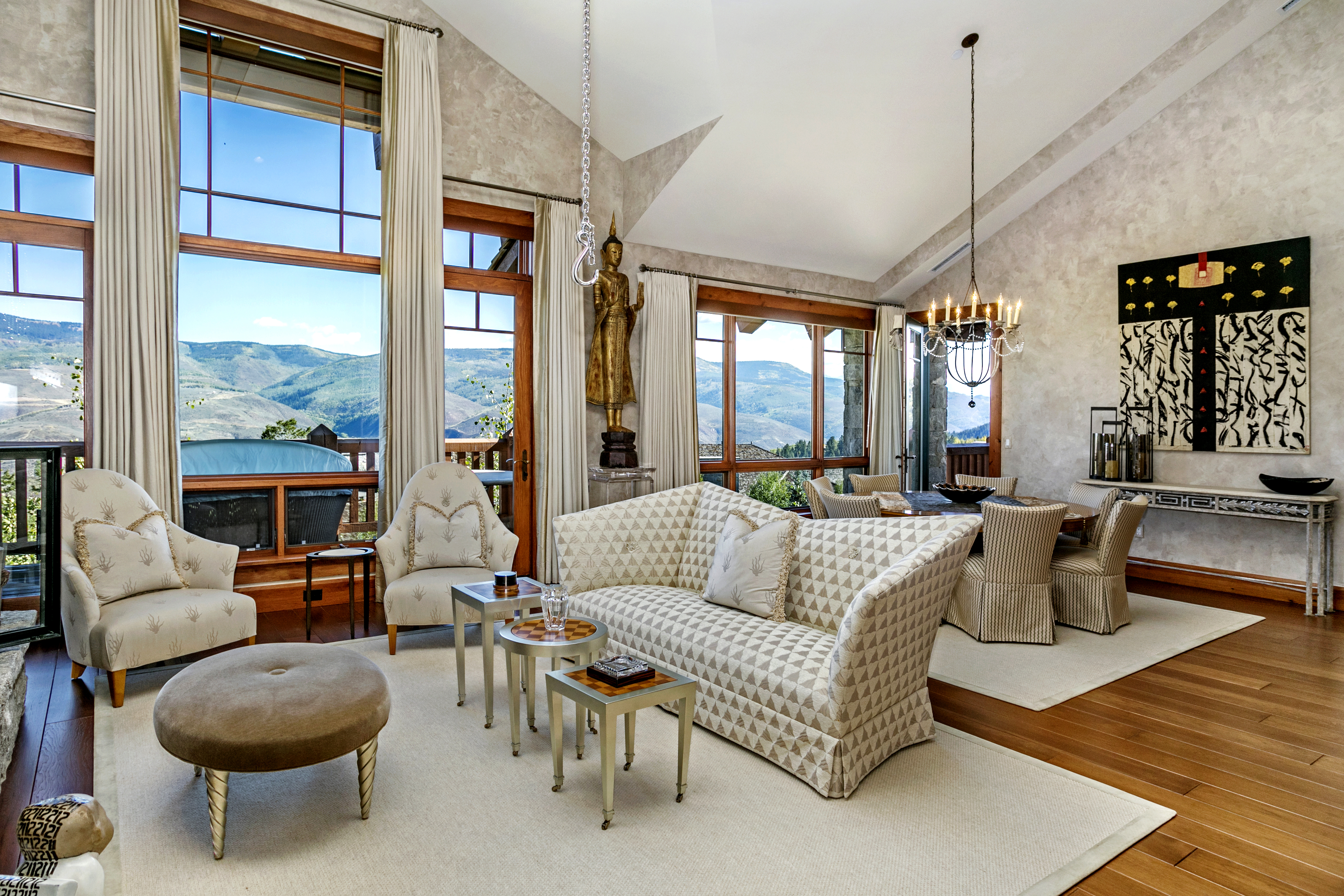 Beaver Creek is about 15 minutes farther west on I-70 near the town of Avon. One of the resort's major perks is that it isn't directly on I-70, so it inherently has a more relaxed feel you'll notice right away.

To get to the area, you actually pass through the town of Avon and into the gated community of Beaver Creek. Once inside, you'll cruise through a peaceful, mountainside wonderland of large, luxurious family homes until you get to the magnificent resort base. For a complete Beaver Creek trail map and map of the area, click here.
Beaver Creek attracts families who prefer to stay together in a large house and take advantage of all the amenities of the homes, such as private outdoor hot tubs, fire pits and grand fireplaces, theaters and game rooms, and plenty of space. There is Beaver Creek Village, where you'll find fine dining restaurants, spas, and shops, but it doesn't have as many options as Vail Village. You can also take the shuttle into the town of Avon.

The resort itself is known for providing a refined, luxurious experience to all its guests. For example, "Beaver Creek Reserve" lets guests book memorable, one-of-a-kind experiences like intimate three-course dinners, mountain-top cabin meals, guided snowshoe tours that include charcuterie and wine pairings, and similar high-end experiences.
Where to Stay in Beaver Creek
Bachelor Gulch
The Bachelor Gulch neighborhood of Beaver Creek is unmistakably Colorado, with Western themes and classic mountain lodges, but all of this is draped in a layer of luxury that makes it distinctly Bachelor Gulch. It's where you'll find the Ritz-Carlton and luxury rentals like the Snowflake Chateau and Lay of the Land. Many homes offer ski-in, ski-out access as well, so you never have to move far from your home to experience the best of Beaver Creek.

Arrowhead
Arrowhead Village is on the far west side of the Beaver Creek ski resort and is connected via the Arrow Bahn Express Lift 17. The village itself is slightly more accessible than other areas of Beaver Creek and offers many condos that are walking distance to the lift. Given its accessibility, it doesn't offer the same level of seclusion and privacy as other areas of Beaver Creek, but many groups opt to stay here for its proximity to the slopes and better options for smaller groups.
Should you stay in Beaver Creek or Vail?
Luxury Beaver Creek Homes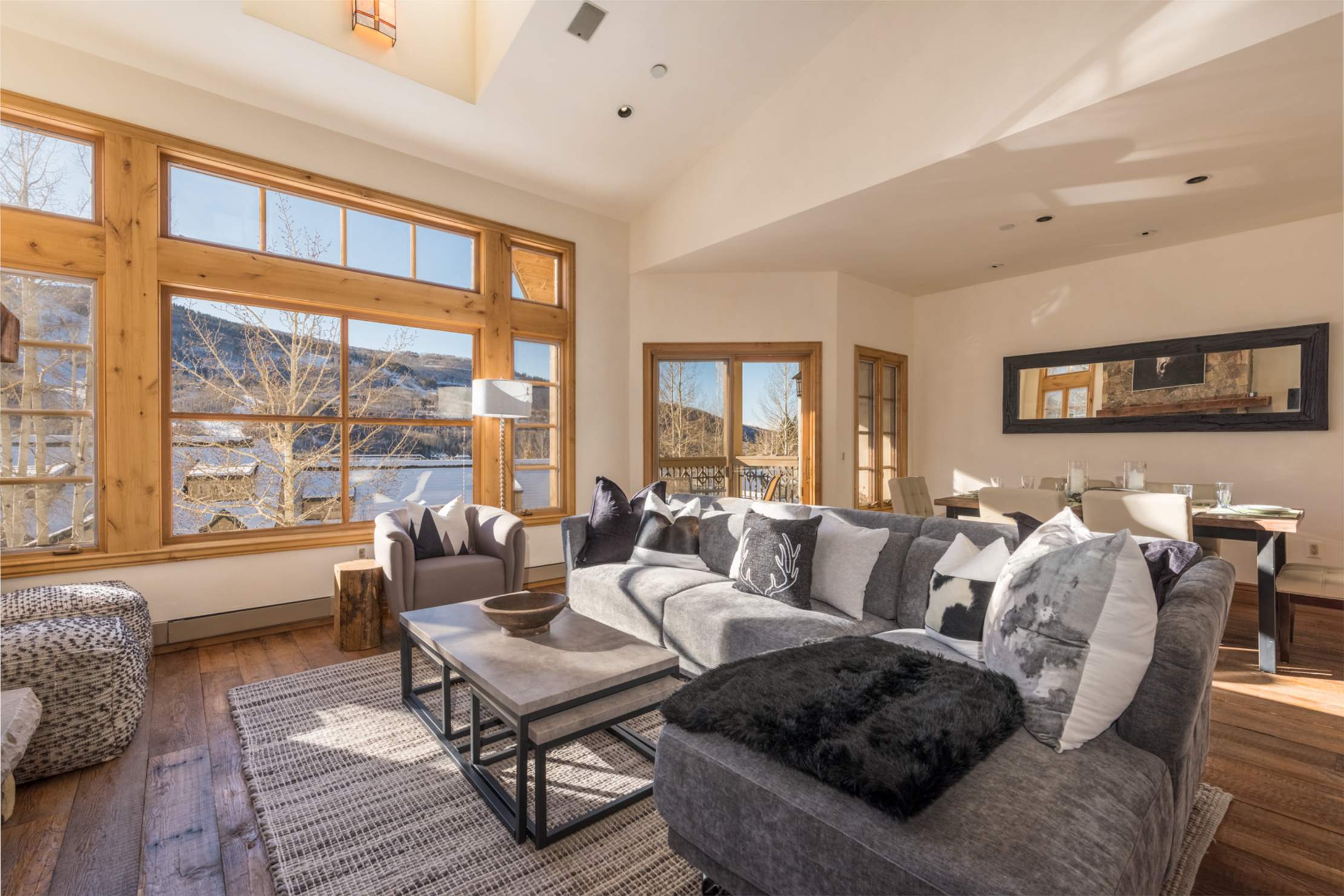 Clearview at the Meadows
Steps away from world-class skiing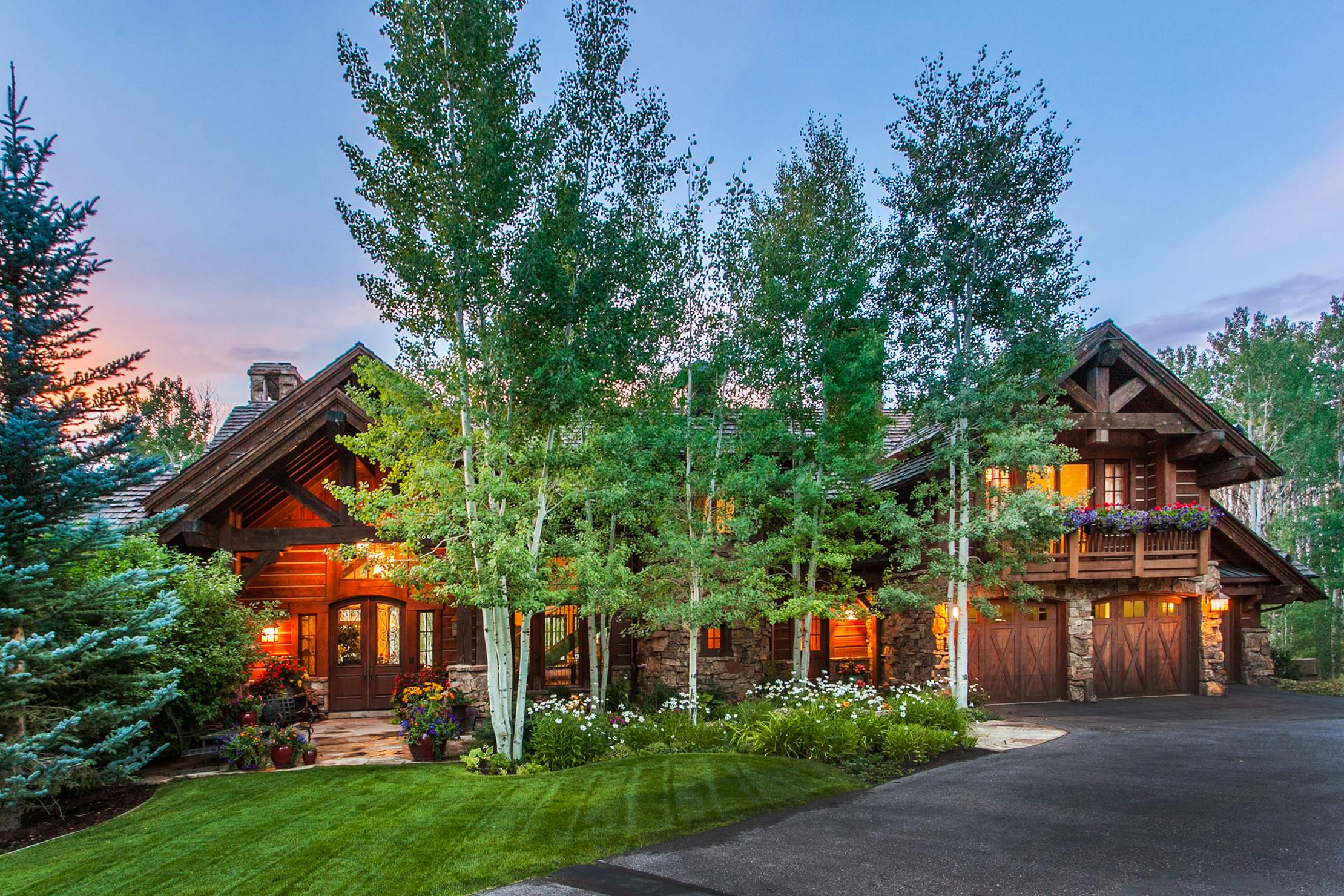 Cresta Mountain Lodge
Ski-in, ski-out on the slopes of Beaver Creek
Access to Cresta ski run (blue)
7 Bedrooms + 1 sleeping area
Sleeps 22 guests
Free shuttle
Private outdoor hot tub
Steam shower
Pool table
See all photos and availabiity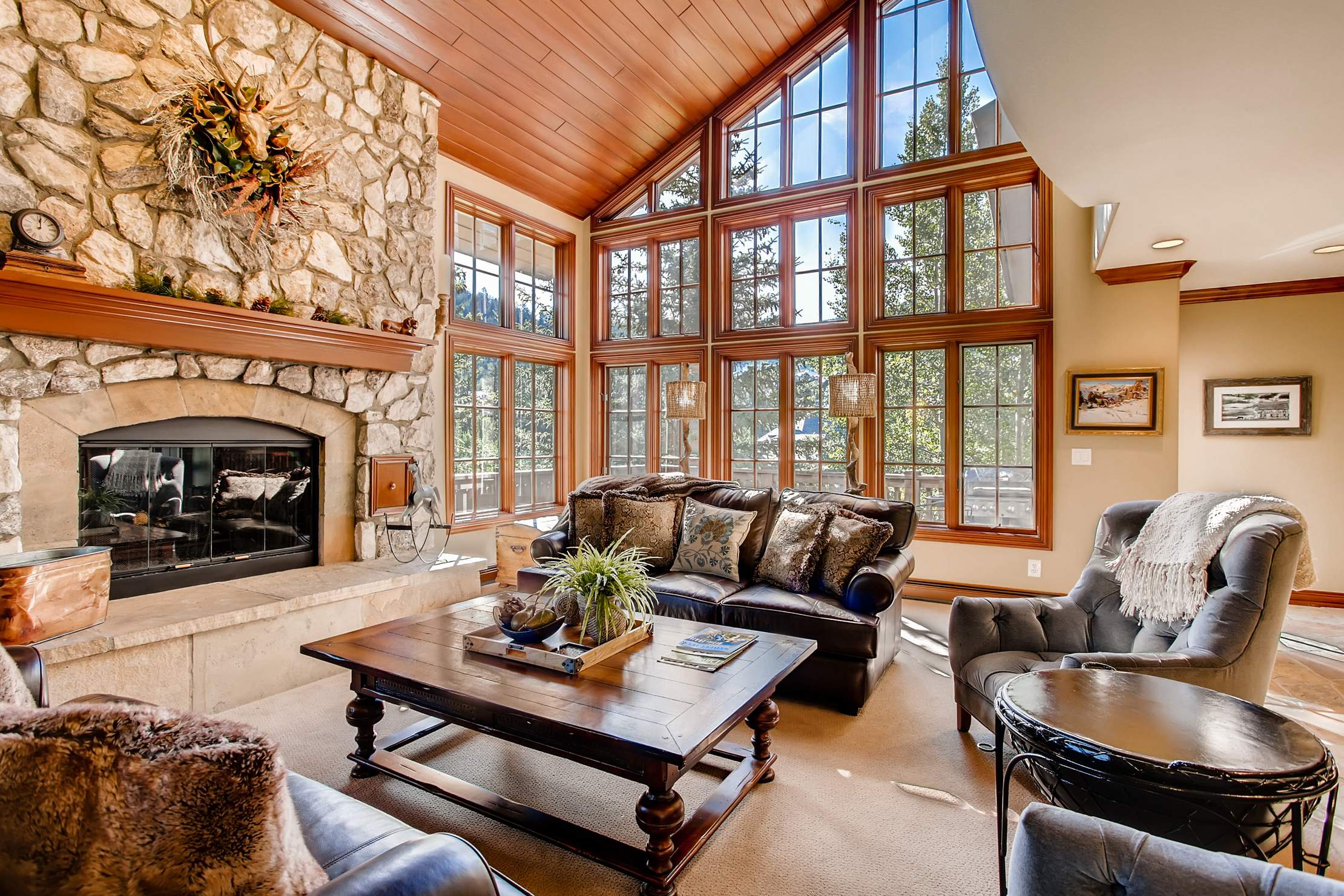 Timberline Lookout
Ski-in, Ski-out, and stay in style
Walking access to lively ski village
Amazing mountain views
A private balcony
Sumptuous Beaver Creek luxury living
5 bedrooms
Sleeps 12 guests
See all photos and availability
Village Retreat
A modern mountainside marvel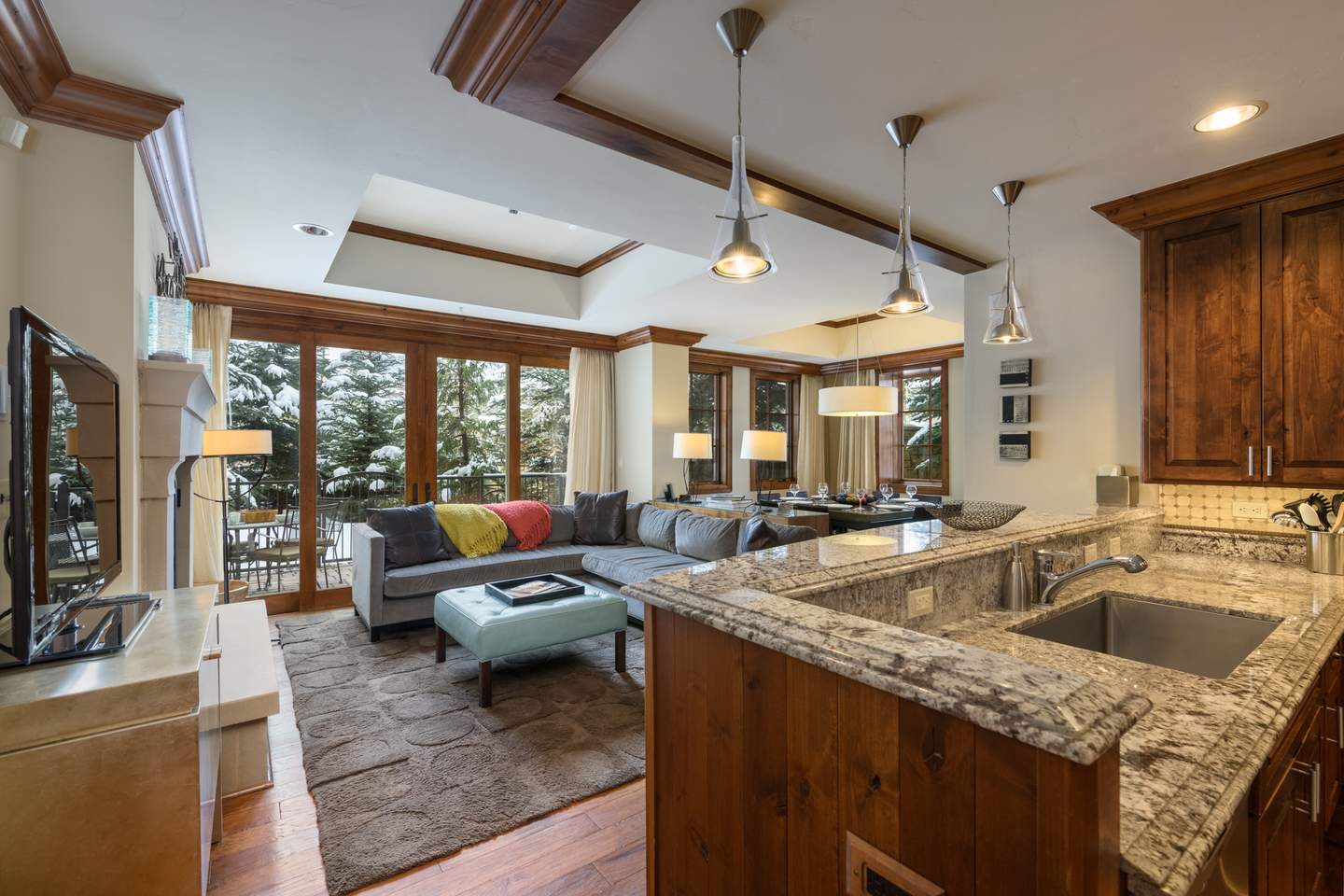 La Terrazza at the Ritz-Carlton Residences
In the heart of Lionshead Village
2 bedrooms + 1 sleeping area
Sleeps 6
Located in the heart of Lionshead VIllage
Walk to skiing
Free shuttle to places all over town
See all photos and availability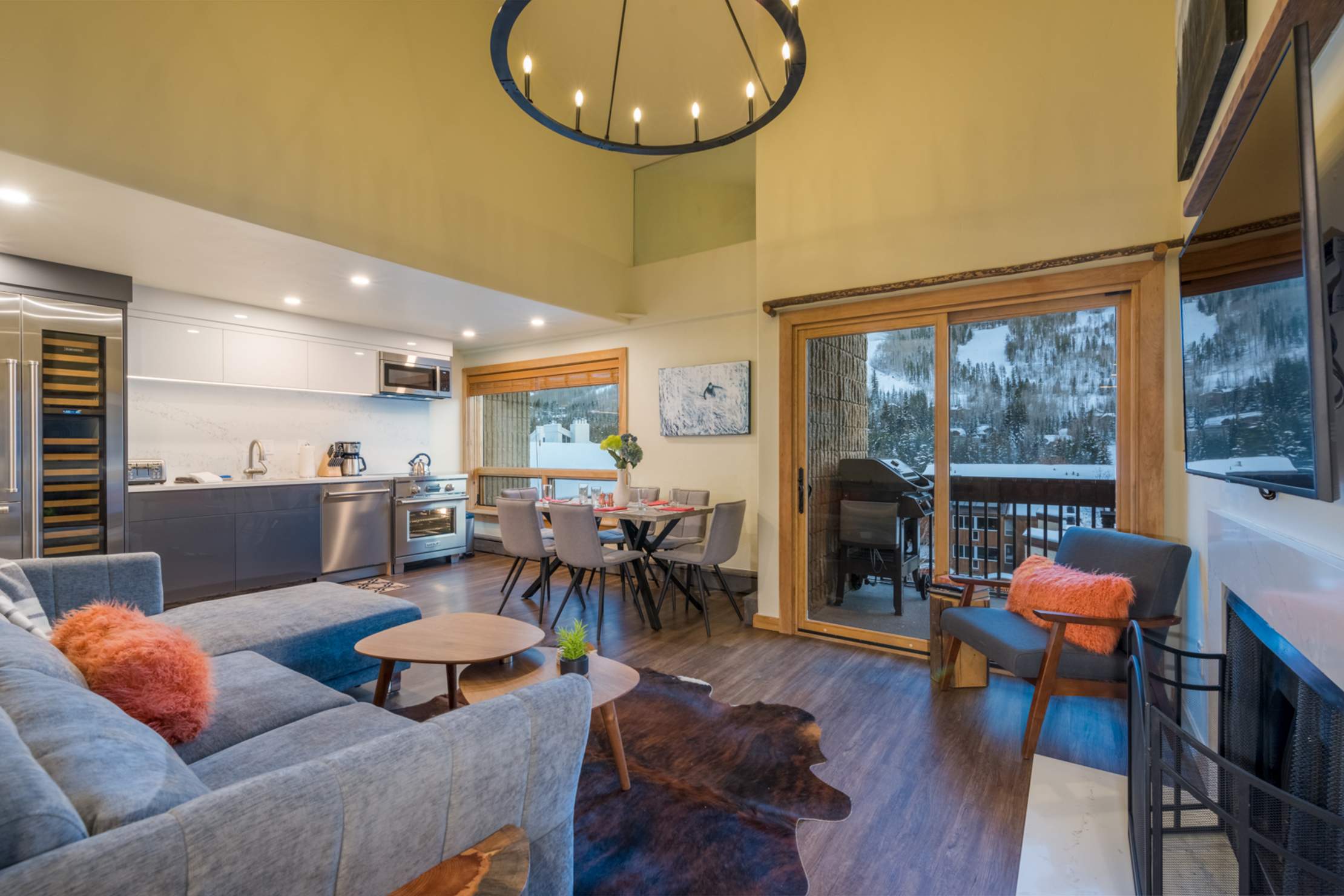 Village Den at Vail 21
The Lionshead Village lifestyle
3 bedrooms
Sleeps 7
Located in the heart of Lionshead Village
Balcony lets you look out over everything
Access to all Vail 21 amenities
See all photos and availability
In the end, what's your pick?
Backcountry bowls or groomed perfection? Lively ski villages or spacious, luxury homes? Whichever famous ski resort you choose, you're sure to have an unforgettable vacation. And while we've outlined these differences above, there's still plenty of overlap. Vail's groomed runs are fantastic as well, and you'll find cozy cabins just outside of Vail Village that rival any found in Beaver Creek. Our suggestion? Visit both. They're only 15 minutes apart, so wherever you end up staying, it's worth checking out the other if you've got the time.

If you have any more questions about the difference between the two resorts, get in touch with us by phone, chat, or email. We'd love to help you plan the perfect Vail Valley vacation and find the vacation rental that's right for you and your group.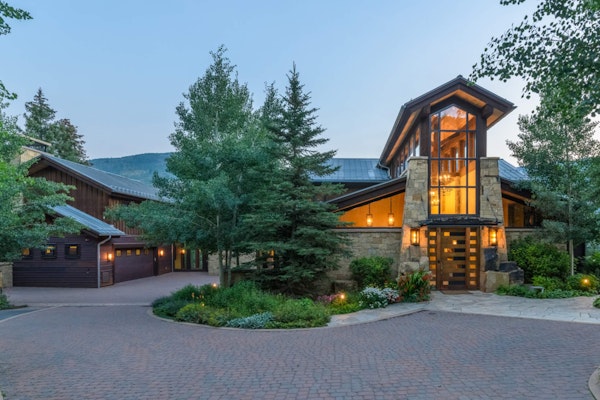 Vail vs Breckenridge
You've learned the differences between Beaver Creek and Vail. Now let's compare Colorado's other heavy hitter: Breckenridge. Find out which is better for you and your family:
Breckenridge or Vail?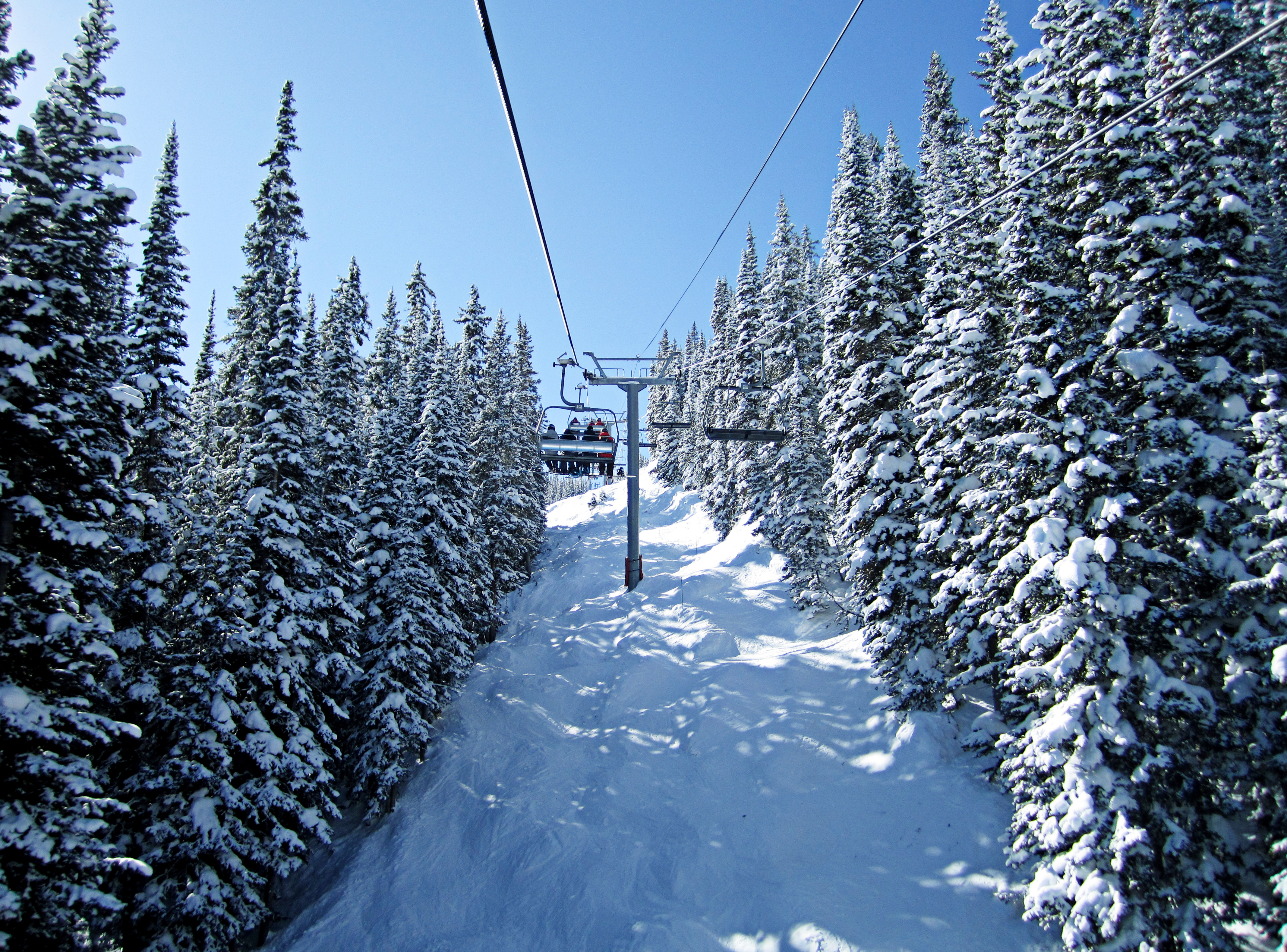 The Best Spring Skiing in Colorado
Just because March and April hit doesn't mean the skiing stops. Find out where the
best spring snow is in the Rocky Mountains
, which resorts have the most spring activities, and when each resort will be closing in 2020.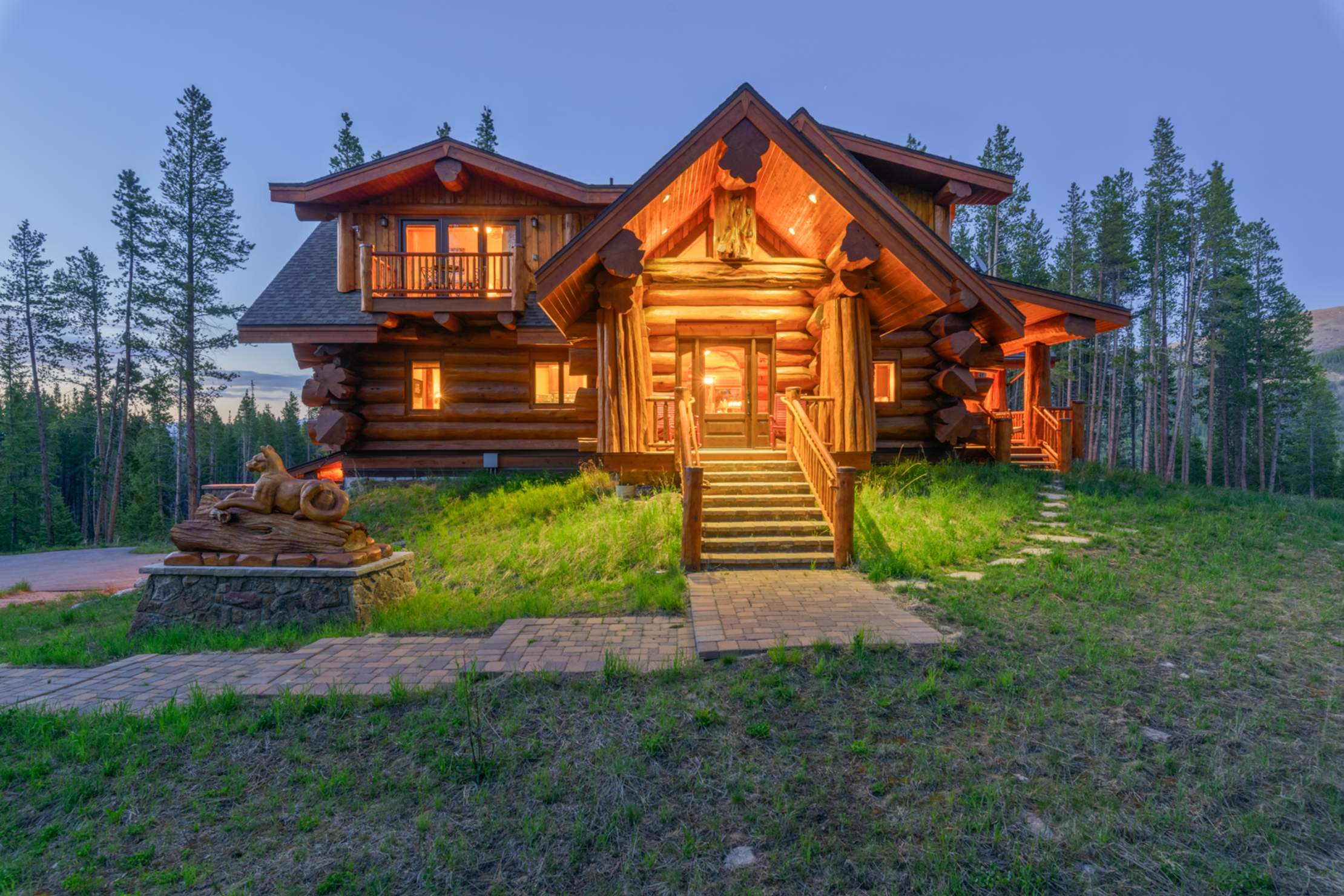 Colorado's Best Luxury Log Cabin Rentals
The consistency of a fine hotel, the comforts of home, and the rustic appeal of a traditional log cabin. Our collection of luxury log cabins in Colorado provides the best of all worlds. Look through
15 of our finest log cabins in this post here
.
Loading...